It is time to start training for a race… by drinking beer.
The Kelowna Running Club Pub Relay will take over bars across the city on Oct. 21.
Costumed teams of runners will be given a secret map of the course with the pub checkpoints on the morning of the race. The runners will each travel one section of the course, which will be approximately 5-8km in length.
Each segment will end at a pub where a drink (can be nonalcoholic) will be waiting for them. Once the glass is empty, the next runner starts their leg.
Teammates are encouraged to follow their runners in cars or on scooters and bikes to cheer them on.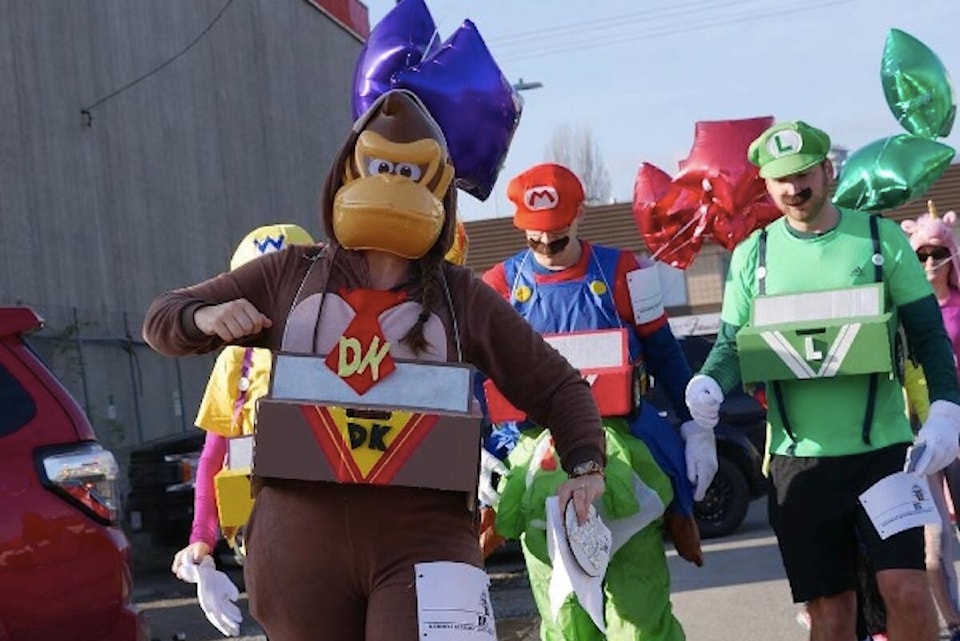 Prizes will awarded for best costumes, fastest drinker and most accurate predicted finishing time. Rather than celebrating the fastest overall finishing time, first prize will go to the team that most closely hit their predicted finishing time.
The relay will end with everyone together in downtown Kelowna where there will be food, refreshments, prizes, and an awards ceremony.
All proceeds from the event will be donated to a local charity.
If you are a solo runner looking to join a team, check the Kelowna Running Club Facebook page where people will be looking for additions to their crews. Alternatively, you can send the running club an email at kelownarunningclub@gmail.com to get matched up with runners.
To learn more and register visit the Kelowna Running Club Pub Relay event page, or on Race Roster at raceroster.com.