Inspired by KVR Middle School's Madame Burdock's Grade 7/8 class, who asked Mayor Julius Bloomfield to proclaim the week of Feb. 12 to 18 as Real Acts of Caring week, the founder of Pet-Friendly Penticton organized a clean up of the Okanagan Lake dog beach.
Kona Sankey and another volunteer were joined by a dog park visitor to clean up the beach on Monday. It was a windy, cold day but the clean-up went well.
"By far the most unusual thing we uncovered was a quilt," she said. They also found five or six socks and removed a lot of glass and garbage. They borrowed rakes from PACE which helped sift through the rocky terrain. In the end, they went away with a large garbage bag of garbage.
Kona is planning another clean-up down Main Street and the entrance to the KVR Trail from 1 to 3 p.m. on Friday, Feb. 17.
"It's supposed to be pretty cold on Friday so not sure of the turnout I'd get. We are first going to clean up the dog poop at the [Holy Cross] Catholic school on Main Street. That was an area also needing some attention."
Sankey said she'll plan on some more clean-ups in spring and will announce them on the Pet-Friendly Penticton Facebook page.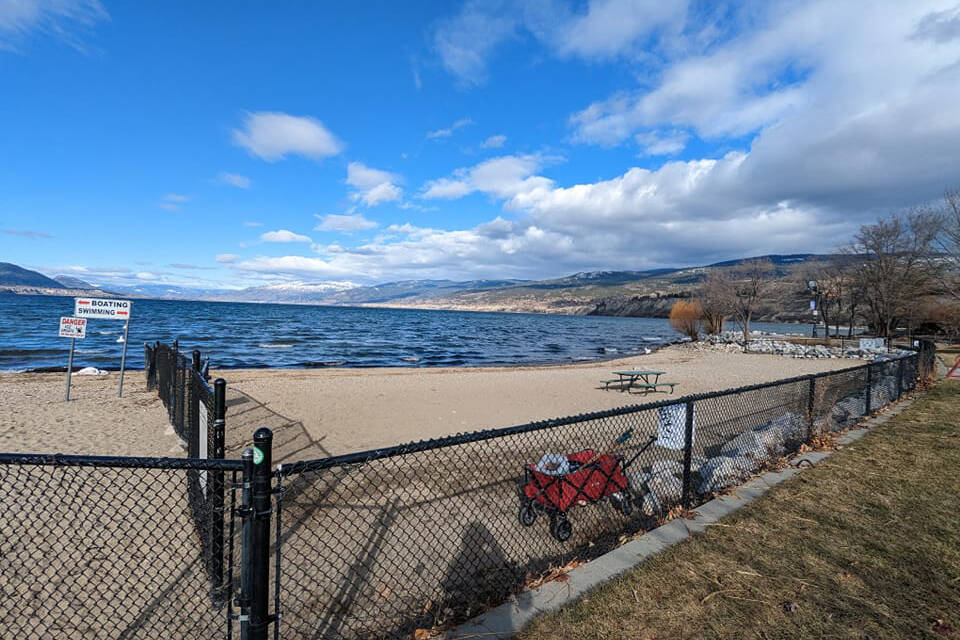 To report a typo, email: editor@pentictonwesternnews.com.
<>
Don't miss a single story and get them delivered directly to your inbox. Sign up today for the Penticton Western News Newsletter.
<>
---
@PentictonNews
newstips@pentictonwesternnews.com
Like us on Facebook and follow us on Twitter.