Joe Timmermans and his daughter, Ruby, were at the Revelstoke Local Food Initiative's Farmers' Market on Saturday (July 1) selling and introducing haskap berries to the uninitiated marketgoers at Belle Meadow Farm.
The Timmermans moved to Grindrod in 2018 from the coast, which was the first time they encountered haskap berries. The family inherited the berries from the previous owner of the farm they bought. Upon arrival, the Timmermans realized they had two-acres of haskap berries and had no idea what to do with them. Joe took some time at the market to explain what the berries have meant to his family and how their farm takes on the summer markets as a family.
Timing was everything to the Timmermans when they got to their farm in Grindrod.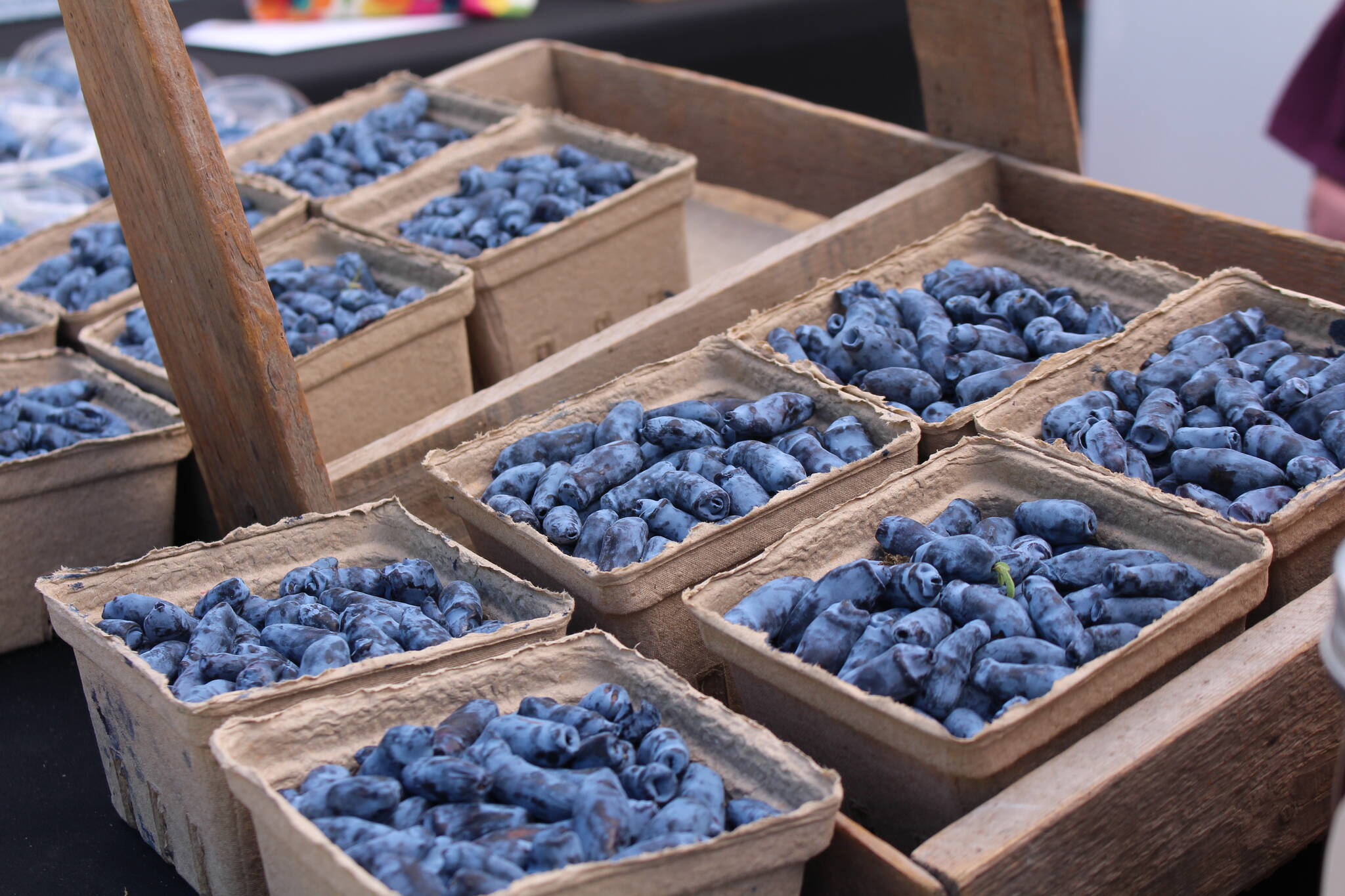 "We had never heard of them at that point, but we figured they're there. They're already planted. So, we gave it a go and they were just coming into maturity at that point. And they hadn't had any fruit yet," said Timmermans.
A haskap berry, Timmermans explained, is originally from British Columbia. The berries, sometimes called honeyberries, are native to northern Saskatchewan, Timmermans said. Looking like longer and slightly misshapen blueberries, they have a sweeter taste than blueberries that Timmerman said is more of an 'explosive' flavour. Some of his customers liken the flavour to concord grapes.
However, there's more to the berries than might appear on the bush. Haskap berries are like the superfoods of legend. With a hefty serving of antioxidants that outstrips blueberries, haskap berries are also richer in vitamin C than oranges, according to Timmermans.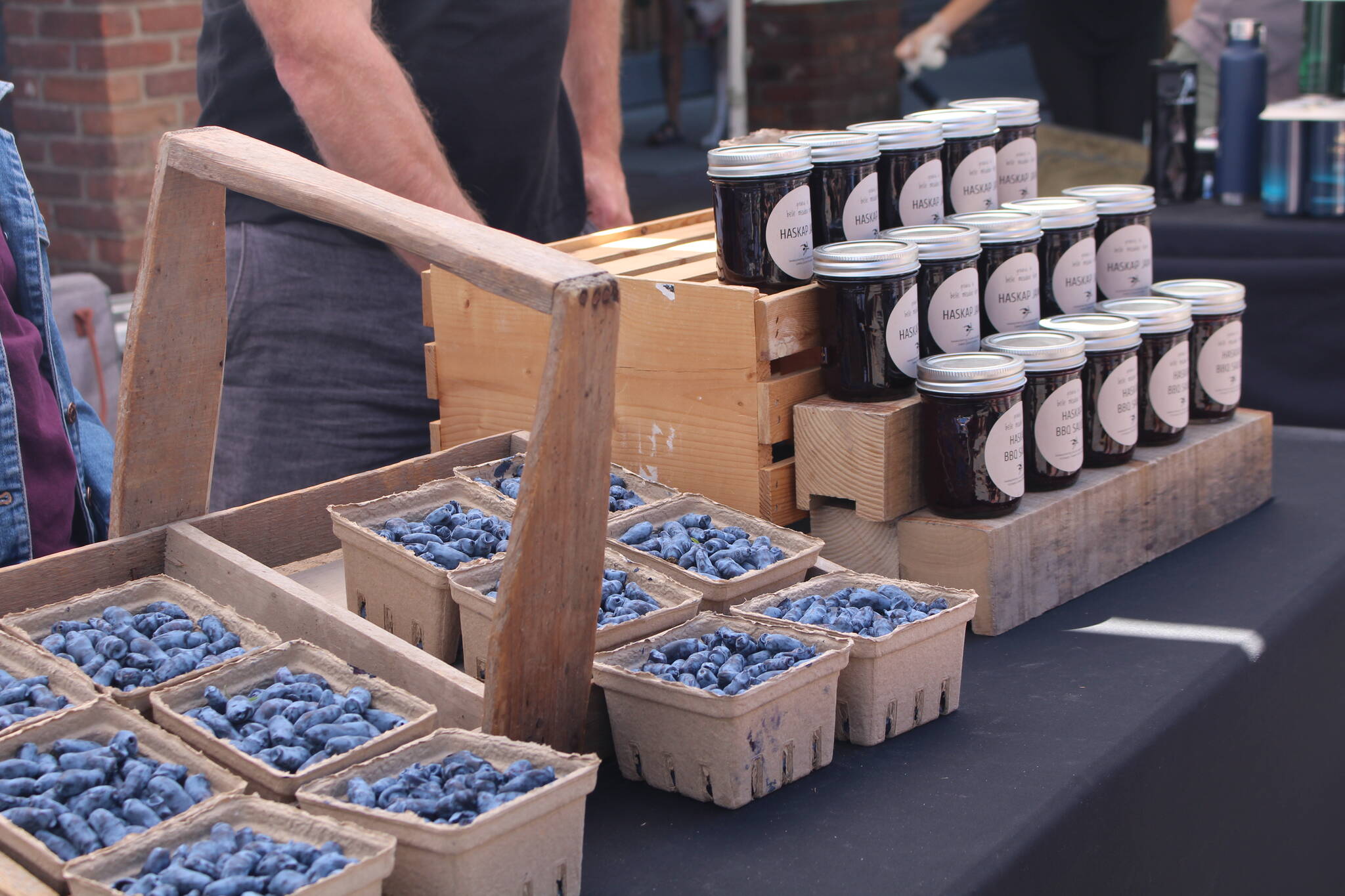 "A lot of what we've been doing is just building awareness of them. And we've got a lot of repeat customers in the last few years," said Timmermans.
Raising awareness was part of Joe and Ruby's mission on Saturday. As marketgoers wandered past, they'd invite them all to try a sample of the berries.
"If we can get somebody to try them, nine times out of ten, they buy them," he said.
The farm is a labour of love that includes the whole Timmermans family. Joe explained that while he and Ruby were at the market in Revelstoke, his wife, Alicia, had their two sons with her at the Enderby market.
Belle Meadows Farm is non-mechanized and 100 per cent organic, which makes the harvest particularly labour intensive.
"We harvest for probably about four or five weeks, and it's a pretty intense time. Definitely a lot of early mornings and late nights," said Timmermans.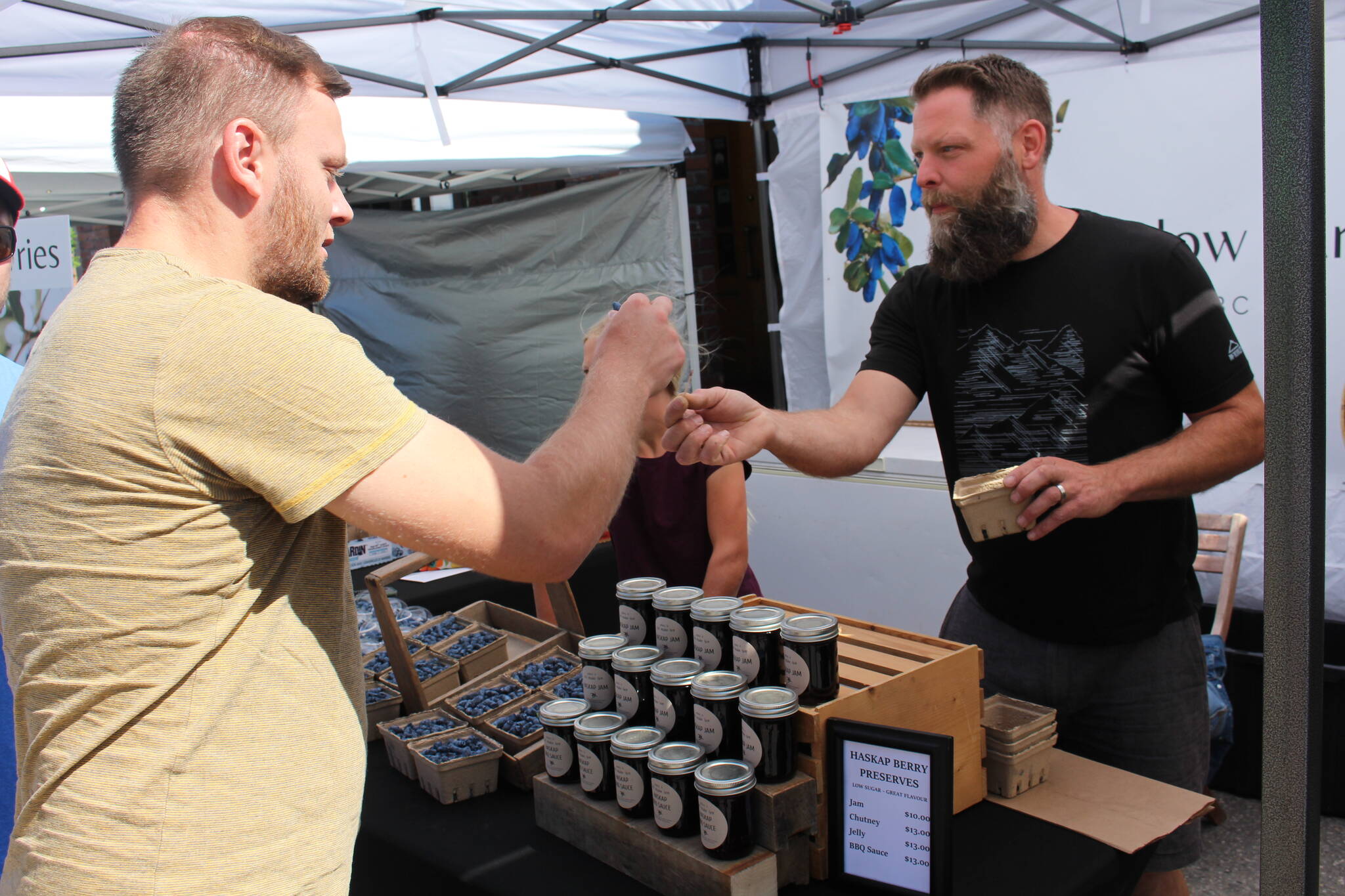 While the farm certainly takes effort to produce the berries, Timmermans said the community family and community benefit of the farm makes it worthwhile. For the Timmermans, the extra income is helpful, but the farm also gives them the opportunity to hire other community members to help them work the farm.
"We're just very blessed to be where we're at and to have the ability to provide healthy, nutritious food to our community and give our kids and other friends' kids and neighbor kids work to do," said Timmermans.
Although the stand predominantly sells packages of berries, they also sell jam, chutney, preserves, and barbecue sauce that are also made from the berries. Joe said his wife, Alicia, is responsible for creating their products.
Joe explained that the toughest part of the farm's work is the same as every other farmer.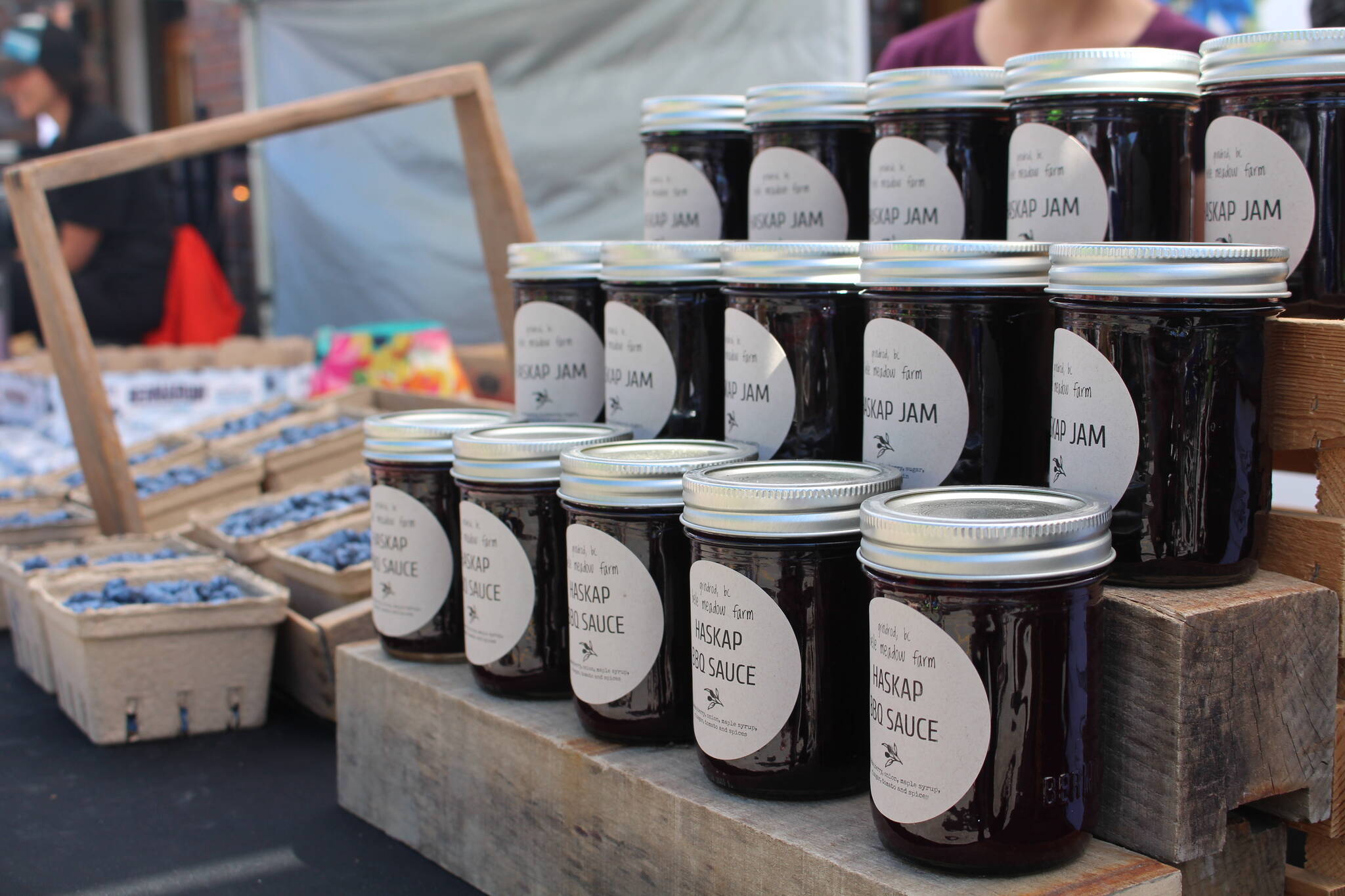 "You're completely at the mercy of nature. So, I mean, if we had a hailstorm last week, we could lose a lot of our berries," he said.
With balance of land size and labour, Timmermans said the farm has no aims of expanding any more than their current setup.
"We're gonna stay at the size where it's manageable," said Timmermans.
Belle Meadows Farm will be at the next several farmers' markets over the summer. They will also sell their preserves at the market once their fresh berries are out of stock. Timmermans also invited those interested in seeing the farm to come by. With dogs, cats, chickens, and sheep, there's no shortage of things to see…not to mention the berries.
---
@ZacharyDelaney
zach.delaney@revelstokereview.com
Like us on Facebook and follow us on Twitter and subscribe to our daily and subscribe to our daily newsletter.