This is article is part of a series that the Revelstoke Review is doing this market season. The Review will highlight the vendors that make the Farmers' Market special.
With bubbles flying from a machine in the middle of the market, Andrea Sweetnam sits on the east side of the Local Food Initiative's (LFI) Farmers' Market watching the bubbles fly by as marketgoers stop to check out her work.
Sweetnam is the potter behind Jetfire Ceramics, a pottery booth at the Local Food Initiative's Farmers' Market. Her work varies from bowls to mugs to platters and all share an earthy tone that Sweetnam prefers in her work. With customers wandering in and out of the booth, Sweetnam spoke about her pottery, the market, and the story behind the name.
"I started about three years ago, actually at the visual arts centre," said Sweetnam.
While Sweetnam got her local start at the Revelstoke Visual Arts Centre, she'd been potting for several years before. In fact, Sweetnam went to school for pottery at the Kootenay Studio Arts in Nelson. Once at the centre, Sweetnam met other potters, including Kaisa Lindfors and Gabrielle Labbé, who all worked together to open a local studio, The Clay Collective.
The Clay Collective doesn't just create amazing pottery, they also teach it. Information can be found on the website about the group's classes.
Sweetnam doesn't just sell at the market.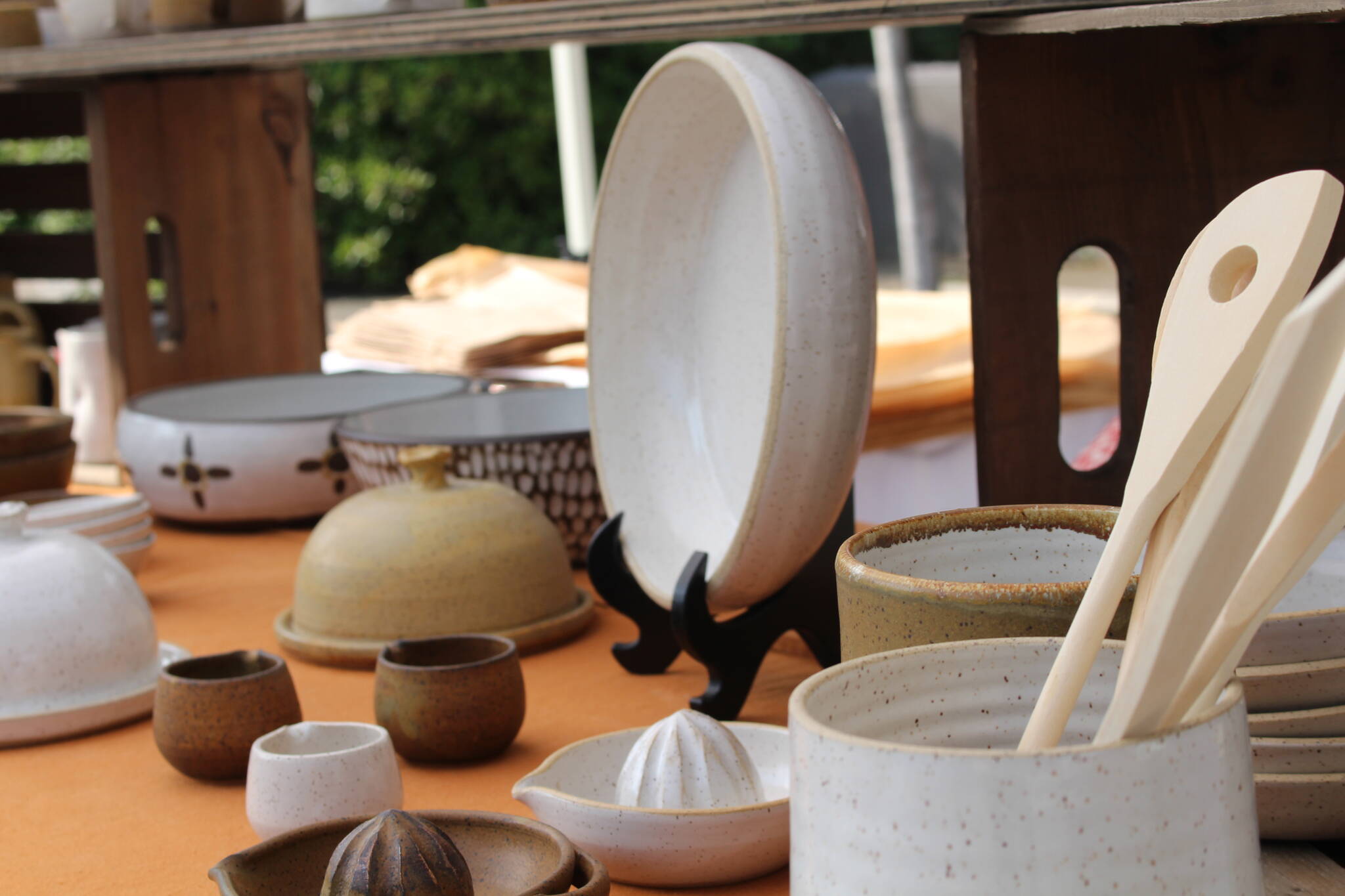 "I'm trying to do more of the local markets, but I do sell in some of the local shops," she said.
Sweetnam explained that she sells her work locally in Love Making, but also produces custom work for local lodges and tourist destinations.
Although it takes fire to create her pottery, Sweetnam's name comes from a different inspiration.
"Jetfire is a type of daffodil," she explained.
The flower is special to Sweetnam and a source of inspiration. Her late dog was named Jet, making the business name a form of dedication to him. When she buried Jet, she planted Jetfires all around his gravesite. She also has a tattoo of the flower, which connects her to both her dog, Jet, and the flowers.
One of the toughest parts of Sweetnam's work is finding the time to do it. She explained that although she loves pottery, it doesn't pay her bills, so finding the time to work her day job as a park attendant while balancing the creative work can be tricky.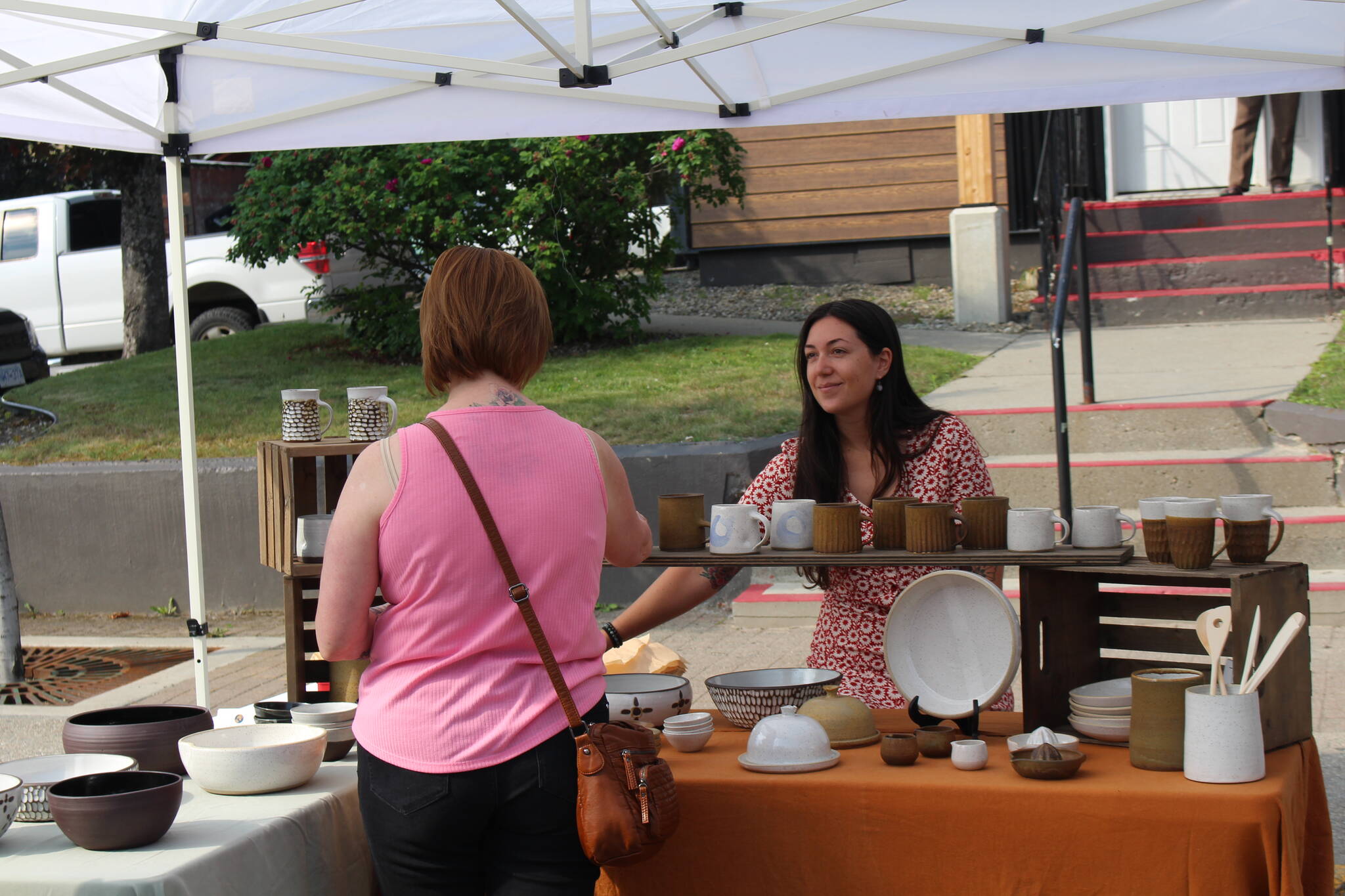 Another element that is difficult for Sweetnam is putting herself out there.
"Just standing behind your work. Like I'm happy to do it, but it's a bit challenging sometimes," she said.
Sweetnam said she enjoys the community support she feels at the market. Whether it's the social aspects of talking with other vendors or speaking to customers, she gets to share her positive experience with the community.
READ MORE: Revelstoke Market Material: U.S.E.D.
The market is also a way for Sweetnam to conduct some research on her work.
"Certain pieces you can tell. Like, if one thing is going in the right direction or not," said Sweetnam.
The way she can tell is by paying attention to which pieces her customers look at, pick up, or touch more than others.
The market allows Sweetnam to continue to do the potting that she loves. By selling her work at the market, she's able to continue to get her supplies and create more of her art.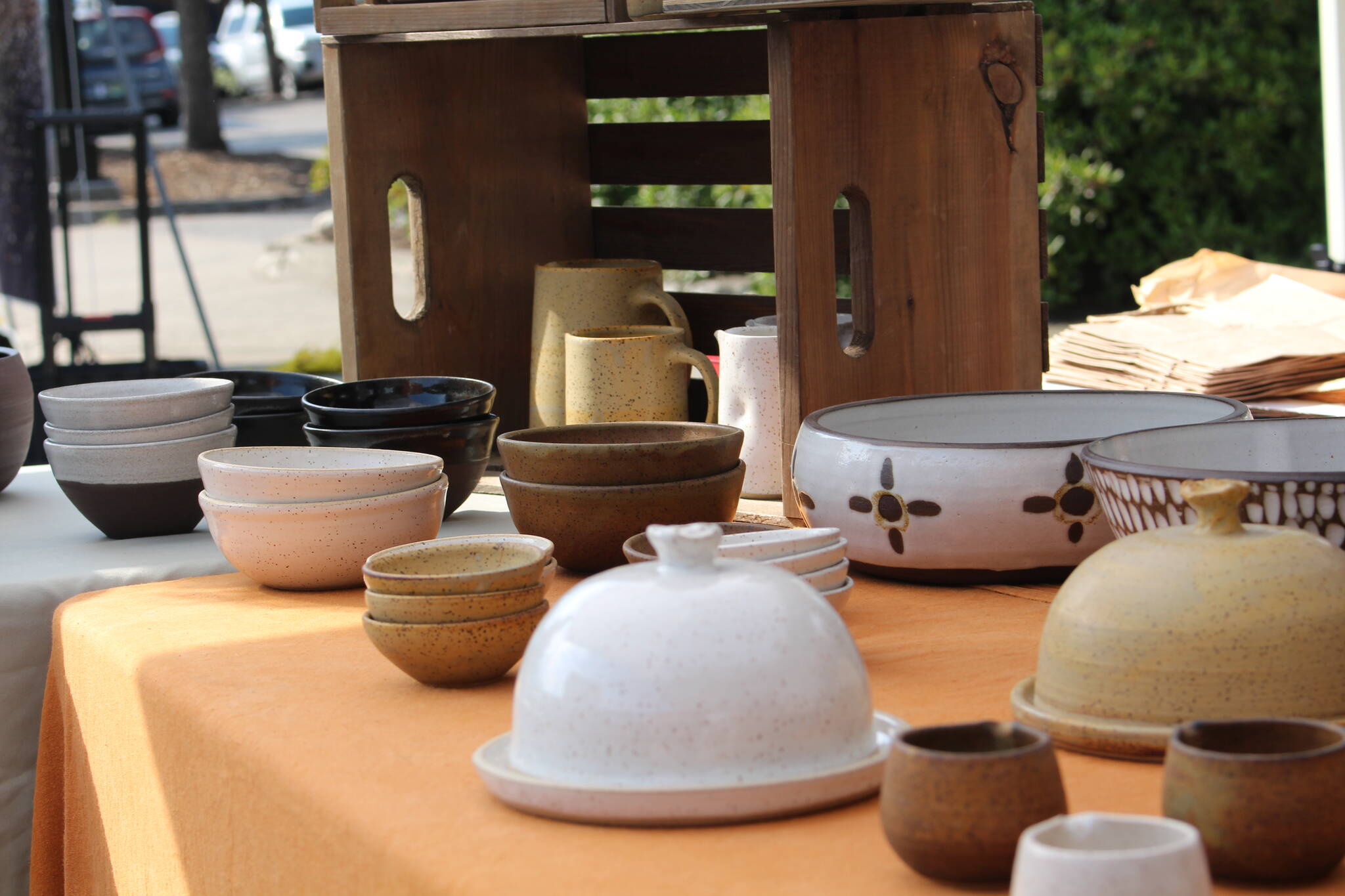 "I absolutely adore pottery so if other people do too, then that's a pretty nice thing — to see it being used," she said.
The functional aspect of the pieces she makes is also important to Sweetnam. She said she would much rather have her pieces being used than sitting in her studio collecting dust.
Like so many great things, Sweetnam's work will only be available in Revelstoke for a limited time. As she plans a move back to Salt Spring Island, Sweetnam's work will travel with her and out of Revelstoke.
Her pottery will be available over the summer bi-weekly at the LFI Farmers' Market.
READ MORE: Market Material: Raw Makes
---
@ZacharyDelaney
zach.delaney@revelstokereview.com
Like us on Facebook and follow us on Twitter and subscribe to our daily and subscribe to our daily newsletter.