This article is part of a series that the Revelstoke Review is doing this market season. The Review will highlight the vendors that make the Farmers' Market special.
Walking along First St. during the Local Food Initiative's Farmers' Market, you mightn't smell Riva's bean-to-bar chocolate, but you should certainly stop there.
Smiling behind her chocolate stand, Zuzana Chmielova is quick to say hello and offer a sample of her chocolate. Based in the Big Eddy, Chmielova has been a chocolate maker since 2017, but her business, Riva, was a more recent venture in the past year and a half. Chmielova spoke about her chocolate making, the bean-to-bar movement, and how the market has helped her business.
"For making chocolate, I'm usually starting at 75 per cent," said Chmielova, explaining the percentage of cocoa used in her bars.
Before Chmielova started tinkering with the cocoa percentage, she dipped her metaphoric toe in the chocolate by trying to make her own at home. She said the process was relatively easy.
"Almost everyone can make chocolate in the house if you get a simple like small countertop equipment," said Chmielova.
Combining her practice with an online course, Chmielova was off down a sweet and adventurous path to her own business.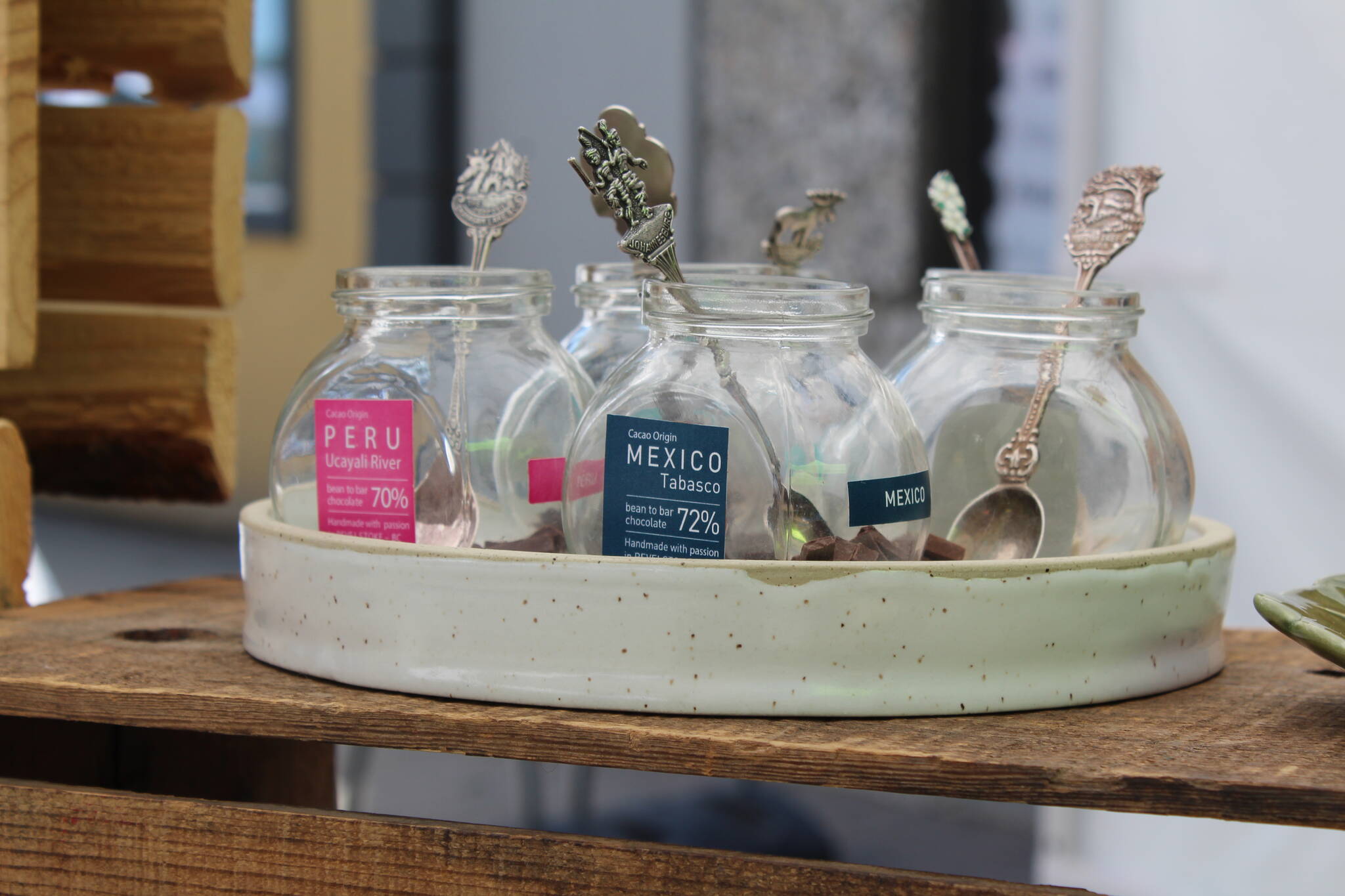 Chmielova makes the chocolate equivalent to craft beer, wine, or coffee. It's artisanal and it's a process she's grown fond of since starting Riva. It all starts with the beans.
Working with a Mexican-Canadian who lives in Toronto, Chmielova sources the cocoa beans directly from farmers in Mexico, Nicaragua, Peru, and Honduras. In the past few years, Chmielova travelled to the Mexican state of Tabasco to work on one of the farms where she receives the beans to learn the process.
"I'm really treating it as gold because you know how much work is already behind them," said Chmielova.
She receives a large sack of beans from each region and gets to work.
"Each harvest is slightly different," said Chmielova.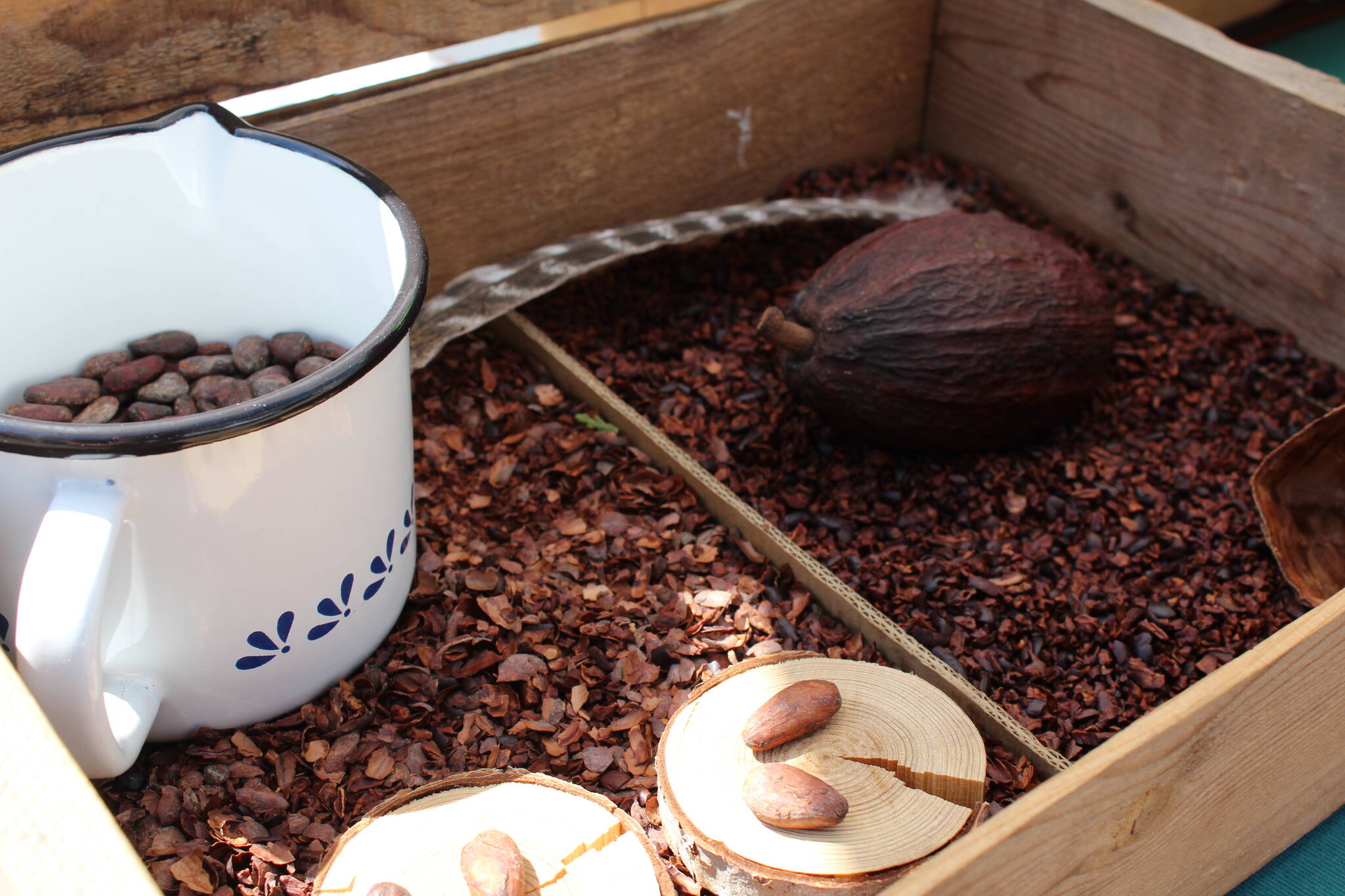 She works mainly with two ingredients to create her product: cocoa and sugar. By manipulating the source of the cocoa and the type of sugar, she can change the flavour of the chocolate.
READ MORE: Revelstoke Market Materials: HOLM Coffee Company
There are certain elements of chocolate that Chmielova can't control. Just like wine, the weather in the area where the crop is grown has the largest effect on its taste. A dry year can increase potency, and a wet year can reduce it, but the crops around the cocoa can affect its flavour, too. Some of Chmielova's chocolates have hints of tobacco taste due to the tobacco grown nearby, others have a hint of fruit, as fruit grows in the same region.
The shift to craft chocolate has grown in popularity over the past several years, like the way that craft beer has.
"The industrial chocolate makers have been dominating the market for so long," said Chmielova, but the pushback against them isn't new.
Chmielova spoke about a chocolate maker who started the bean-to-bar movement in North America 20 years ago. Even since starting her business, Chmielova spoke about the growth she's seen in the industry, as more bean-to-bar chocolate makers crop up across Canada.
Although she's made a living of converting people from industrial chocolate to artisanal, Chmielova admitted to still liking some of the popular industrial products.
"I love Kinder Bueno, and I love the Lindt red balls," said Chmielova with a laugh, adding "I'm still not fussy about it, it's a different art."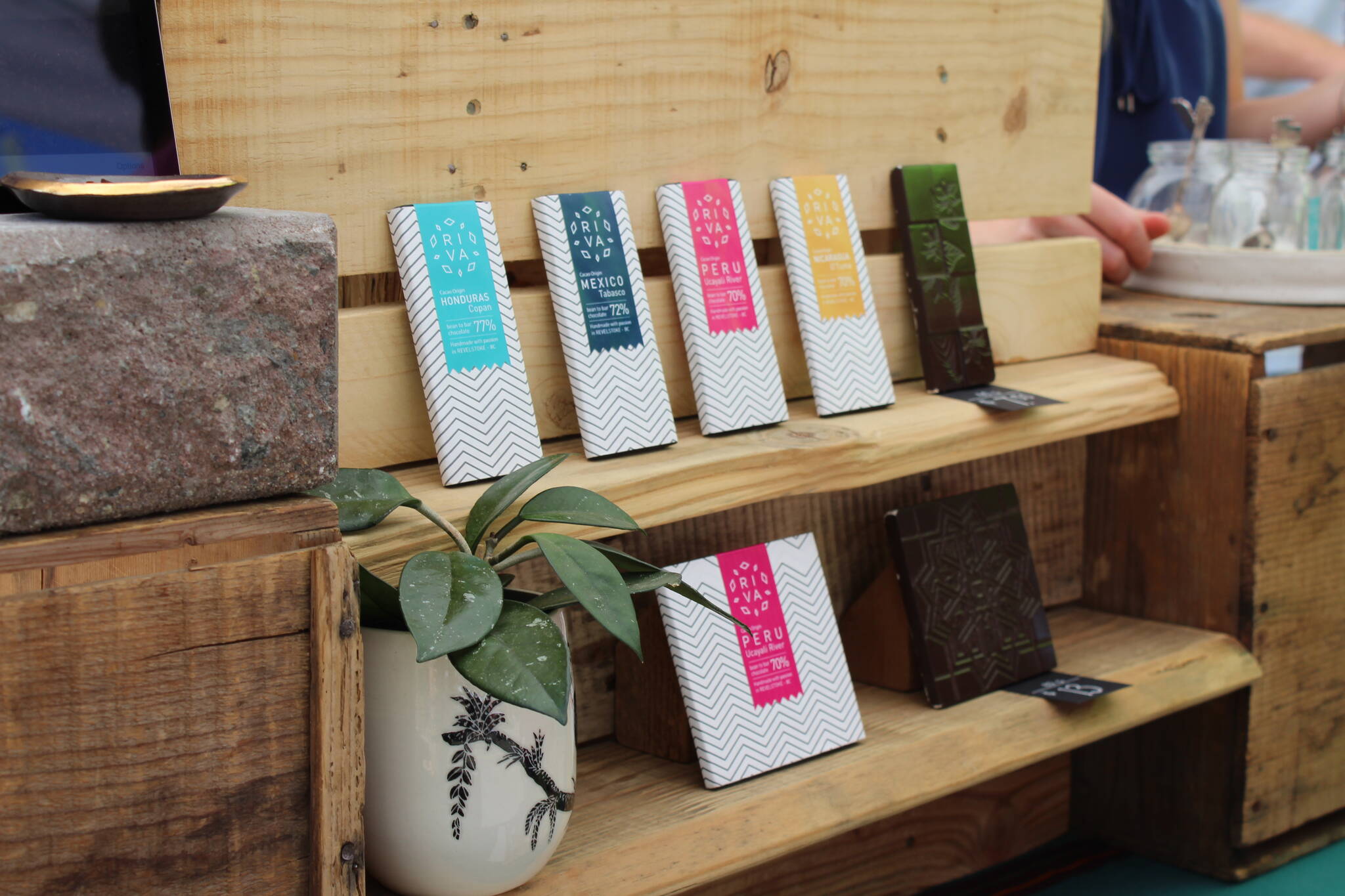 But for some customers, Chmielova's work has ruined regular chocolate for them.
"People get used to it better chocolate, so I got a small response that I spoiled them — that now they can't eat a bad chocolate."
The market gives Chmielova a chance to showcase her chocolate to the community, while offering them an opportunity to sample it. Although Chmielova admitted that the summer isn't usually as busy of a time for her (the holidays are her busiest), this summer's been good for business.
With her wine fridge keeping the chocolate from melting, customers won't get melted chocolate from Riva, even in the summer months.
In the future, Chmielova aims to expand her flavour profile by exploring the use of different ingredients to make new products. One project may even result in a crossover with another market-favourite, Stoke the Fire for some spicy chocolate.
READ MORE: 'Life in plastic, it's fantastic': Barbie opens in Revelstoke
---
@ZacharyDelaney
zach.delaney@revelstokereview.com
Like us on Facebook and follow us on Twitter and subscribe to our daily and subscribe to our daily newsletter.