Gerard Cote's motto is 'if you can dream it, I can make it.'
He and his partner Yvonne own and operate Under The Knife Creations in Kelowna. Cote recently displayed his work at the Okanagan Guitar and Artisan Show in Peachland on April 8.
"I started out about two years ago, making gifts for family and friends," said Cote. "It turned into a little bit more than a hobby, it turned into a passion."
Cote added that he began making guitar-related artwork when he saw a Facebook ad for a guitar and artisan market.
"Hey cool, then the ideas just started to flow. I have a list on my phone of all these different things I wanted to make."
At the show in Peachland, Cote had a wide array of his work including guitar wall hangers, and guitar-shaped stands, coasters wireless smartphone charges, music stands, bottle openers, and catch-all trays.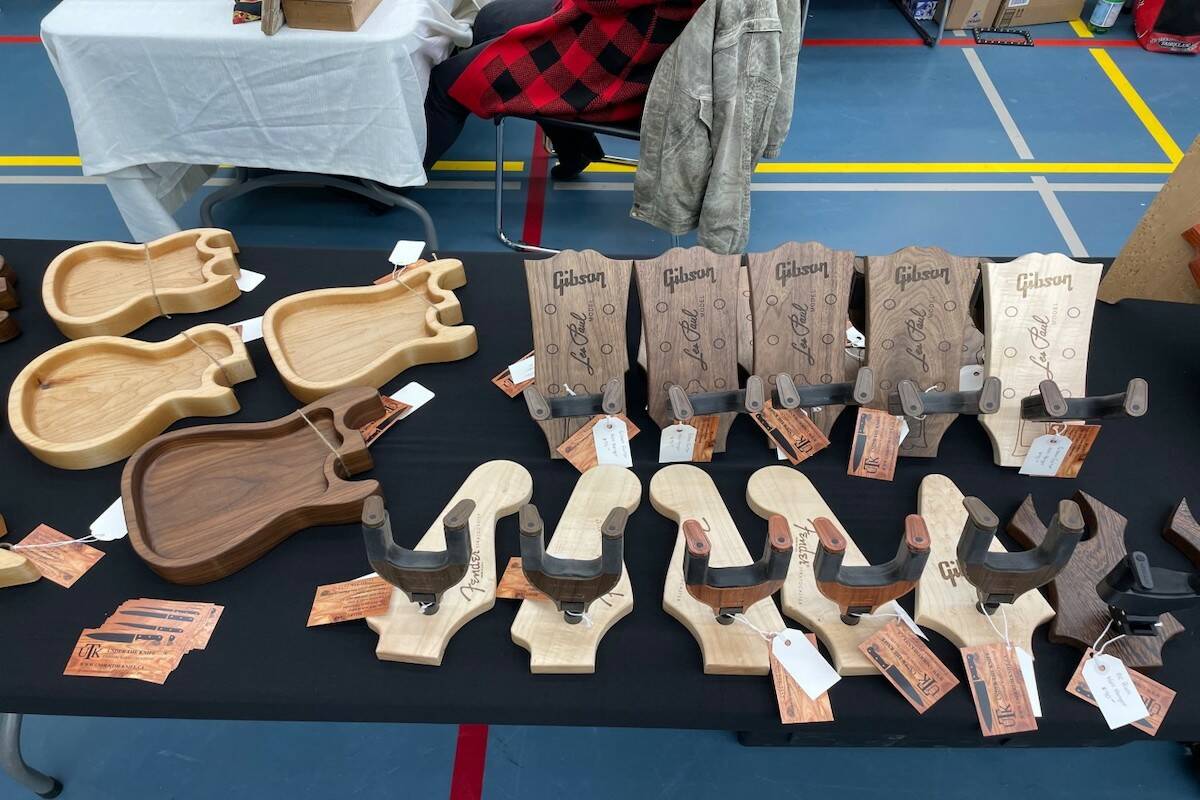 "It's time-consuming to make a quality product, but I can custom make just about anything."
Cote can be contacted by email at undertheknife2022@gmail.com.