One man was taken to Kelowna General Hospital on the afternoon of July 3 after a tree unexpectedly fell on him.
Kelowna Fire Department and paramedics on scene at Kinsmen Park where two people are believed to have been injured by a fallen tree @KelownaCapNews pic.twitter.com/XxLn55UivN

— Brittany Webster (@thebrittwebster) July 3, 2023
Emergency services were called to Kinsmen Park around 2p.m. on Monday for reports of a tree falling on a bench, with two people sitting nearby.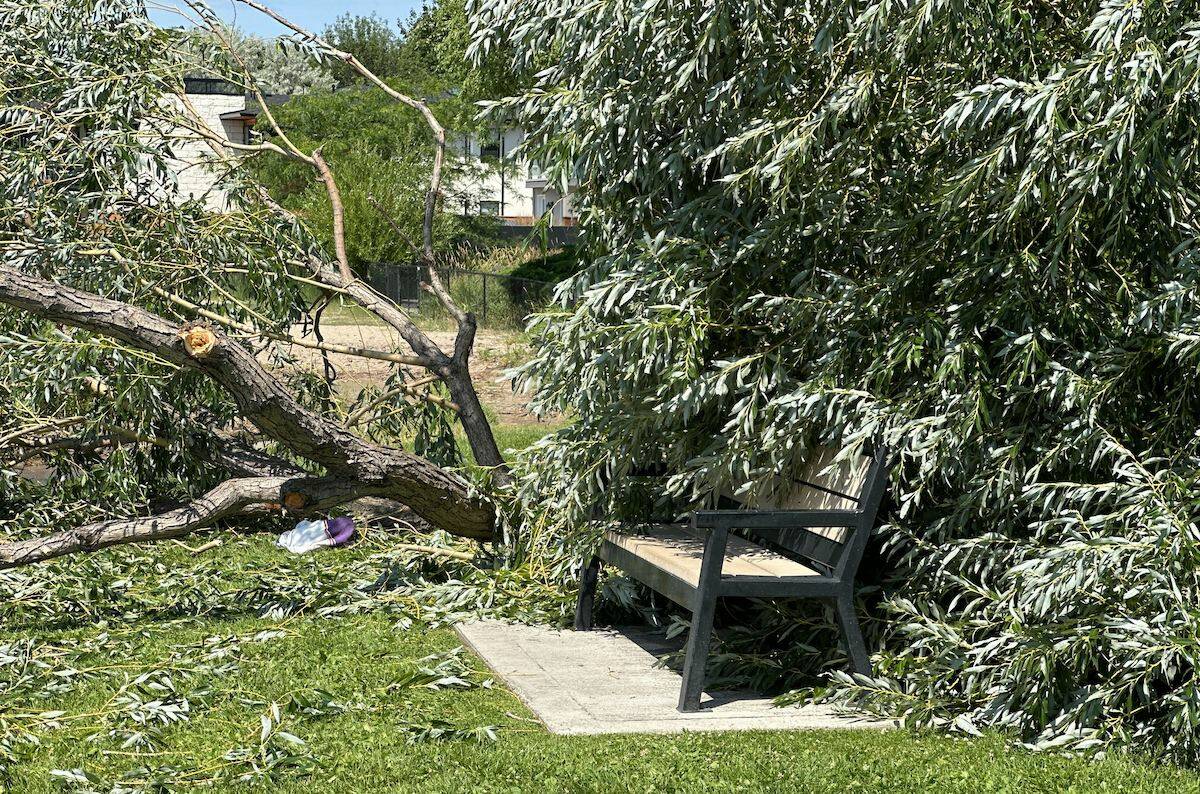 While one of the pair was protected from injury by the bench, the other was left with unknown injuries.
Several people stopped to help.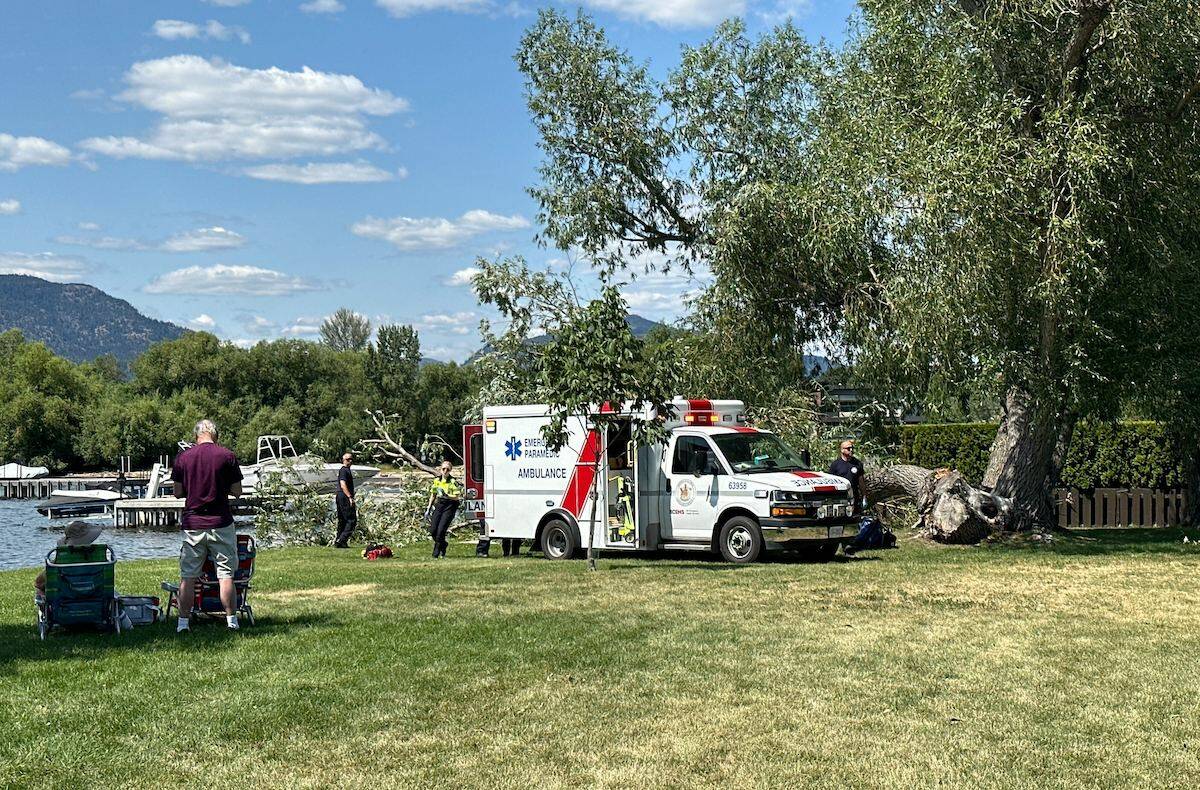 City staff also attended to the scene to assess the situation.
---
@JakeC_16
Jake.courtepatte@kelownacapnews.com
Like us on Facebook and follow us on Twitter and subscribe to our daily and subscribe to our daily newsletter.