A fundraiser has been set up for a Chilliwack man who was paralyzed while undergoing spinal surgery.
Kris Mallisetty had surgery on Jan. 27 at Royal Columbian Hospital to straighten vertebrae that were slipping forward into his spinal cord causing bruising. The procedure was done to help alleviate pressure on his spine, said wife Leah Gray.
A reporter with The Chilliwack Progress asked Gray if she or her husband were told there could be a risk of paralysis.
"I wasn't there when Kris signed the paperwork, but no, I was never told anything. Kris is also very angry because he doesn't remember that at all. If he would have known that, he wouldn't have done the surgery."
During surgery, Mallisetty's blood pressure dropped.
"When it dropped really low, the spinal cord didn't get blood flowing through it," Gray said.
When Mallisetty awoke, he was paralyzed from the neck down.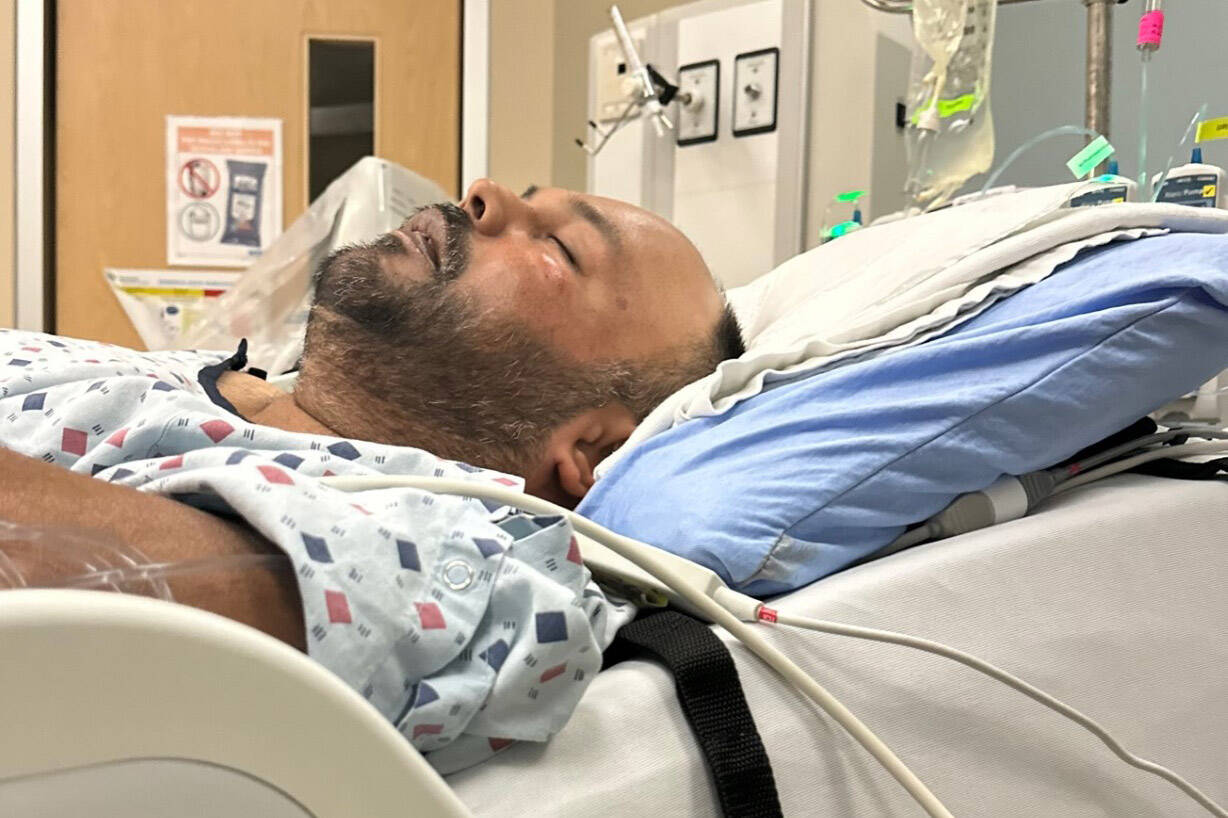 "He was yelling and scream saying 'I can't move.'"
He was immediately rushed into an MRI.
She spoke with the surgeon in-person when Mallisetty had his procedure, but she has not seen the doctor since. Gray said she has had conversations with the surgeon over the phone, but she doesn't understand why she can't talk with him in-person which is very upsetting to her.
"He won't actually say anything about Kris's diagnosis for a year."
Mallisetty's five-week stay at Royal Columbian Hospital was not pleasant.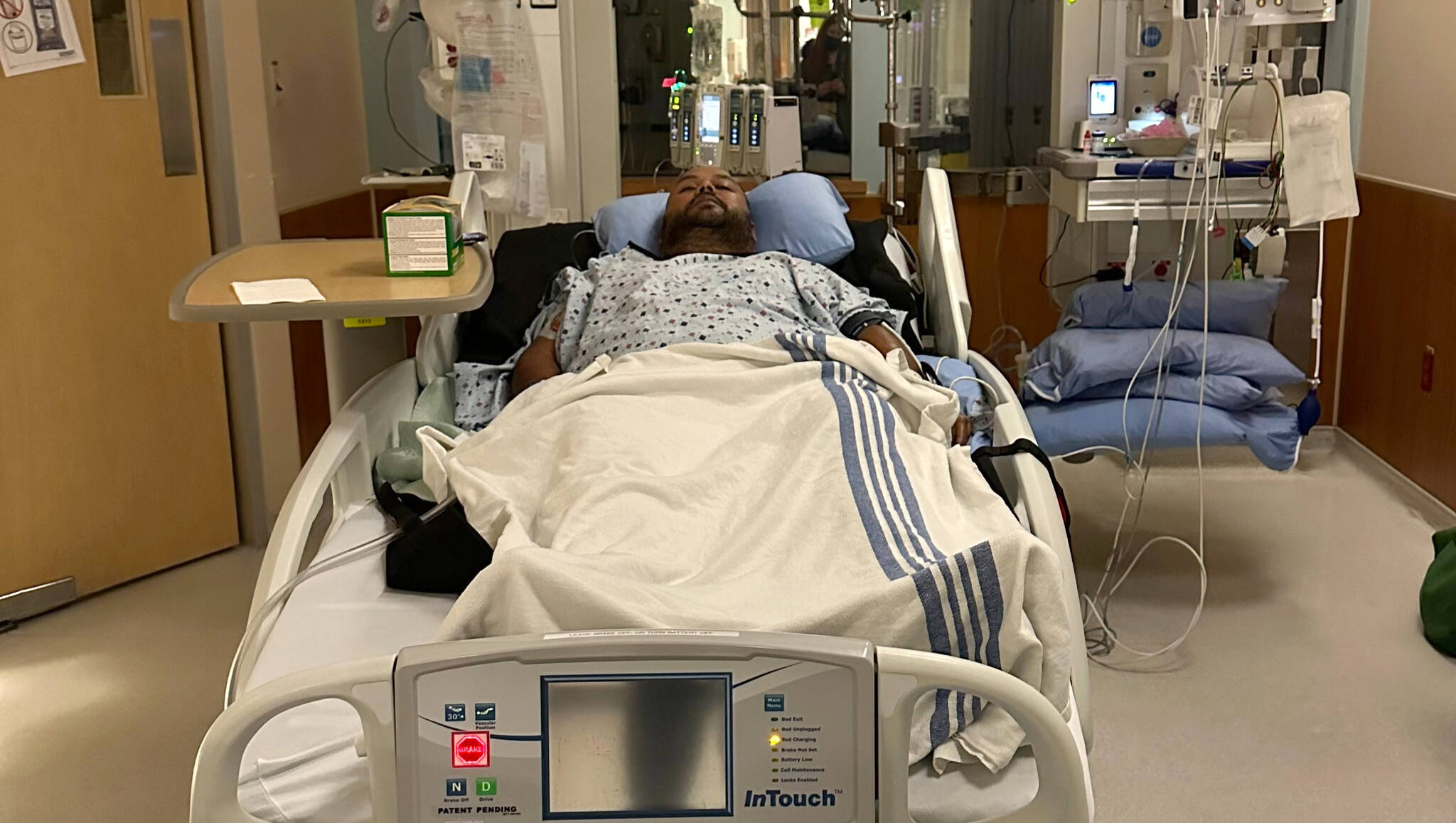 "'They don't care about me. They just leave me in this chair,'" Gray recalled her husband saying to her. "He's like 'All they do is change me, get me in the sling, put me in a wheelchair, park me by my window in my room and leave me all day.'"
Both she and her husband were relieved when he was transferred on March 3 to G.F. Strong Rehabilitation Centre in Vancouver, a place where they specialize in spinal cord injuries.
"He's happy to be at G.F. Strong, but just two days ago he wanted to die," Gray said on March 4.
Gray said her husband now has a little bit of movement in his left finger and thumb and he can wiggle his toes slightly. But, he was told by a doctor at G.F. Strong that he has to prepare himself to be in a wheelchair for the rest of his life.
Now their house needs to be made wheelchair-accessible which means installing ramps, an elevator, widening doorways, bathroom accessibility and more. The estimated cost for renovations is $30,000, and that doesn't include the wheelchair Mallisetty will need which could be upwards of $50,000.
Because they are married and Gray makes more than $1,900 a month, Mallisetty was declined for disability assistance. If they weren't married, and since he can no longer work, he would qualify for Persons With Disabilities funding and he would also have his wheelchair paid for.
"It's a social injustice. Just because we're married, I think this is so unfair," Gray said through tears. "Alone, he is a disabled person. He is not married first, he is a person who now has a disability. Should he not be seen as his own person… especially with something he didn't do to himself?"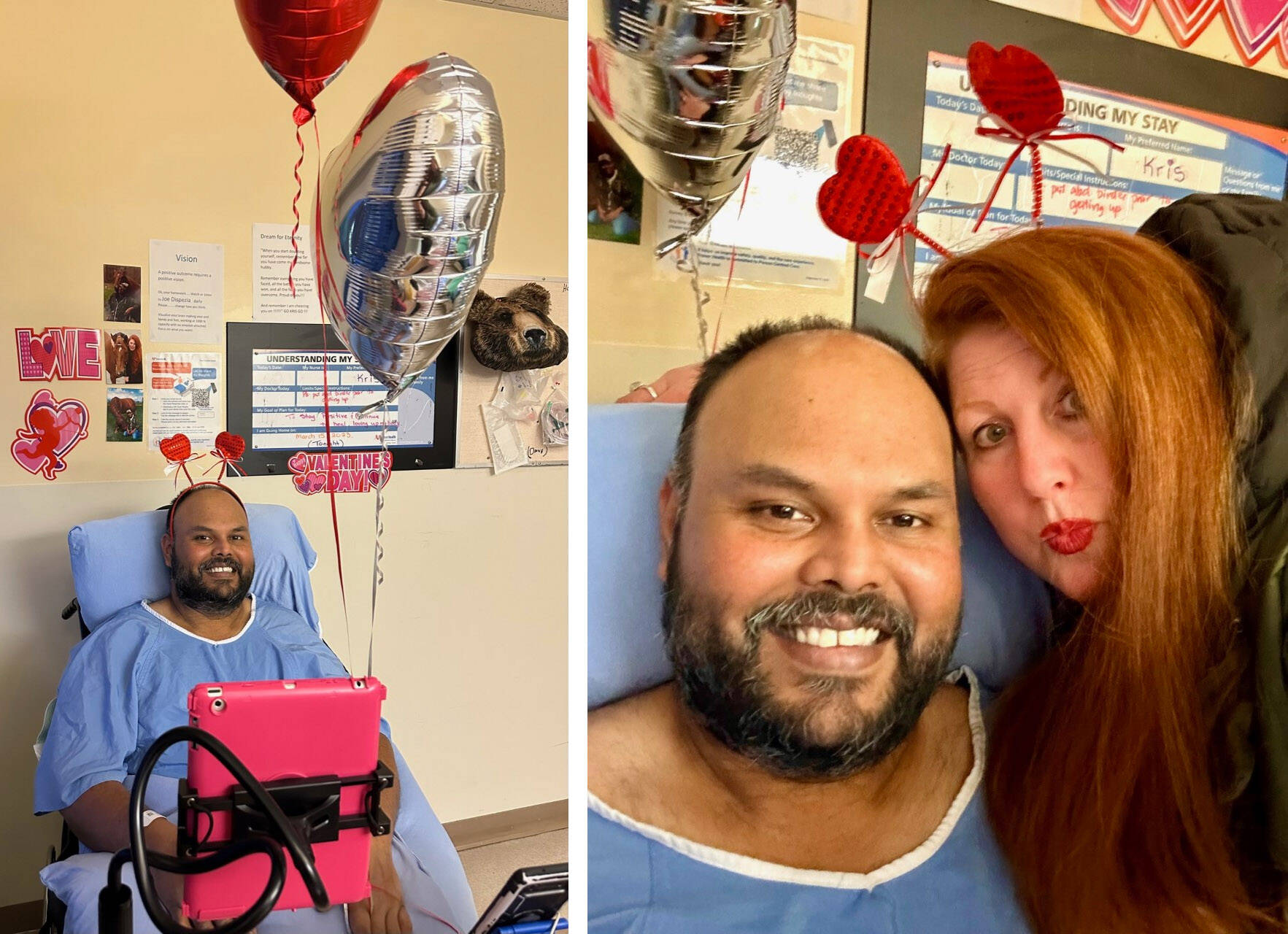 As an independent contractor with Chilliwack Taxi, Mallisetty was self-employed and doesn't have disability coverage. Gone is his monthly income of $5,000.
"Kris said 'Why me? I always help out people,'" Gray said. "The taxi cab drivers have been saying lots of good clients in the community have been asking where he is."
Being declined for Persons With Disabilities funding means all the costs for renovations and a wheelchair fall on Gray.
Aggie Becker, Gray's friend and coworker at Imagine High, started a GoFundMe campaign to help with the expense. The fundraiser goal is set at $50,000.
Gray has worked in the Chilliwack School District for 30 years and Becker said she works "tirelessly" with students in Chilliwack who have various disabilities and challenges.
"Leah has dedicated her life and free time helping others. Now, she and her husband are in need of our help," Becker said.
Gray has "huge gratitude" towards her friend.
"It's a blessing… it's the ultimate kindness," Gray said.
She's looking for any sort of help she can get, be it donations to the GoFundMe, or a renovation company that can help by lowering costs, or help with buying a wheelchair and/or wheelchair-accessible van for her husband.
Additionally, the renovations need to be done by June. Mallisetty is doing a three-month rehabilitation program at G.F. Strong and if his home is not wheelchair-accessible by the time his is discharged, he will go back to Royal Columbian Hospital.
"He said 'If they're sending me back to Royal Columbian after this, I'm just going to choose to die,'" Gray recalled her husband saying.
Those who wish to donate to the GoFundMe can go to gofundme.com/f/kris-leah-need-our-help.
Anyone who is able to help in other ways can contact Leah Gray at 604-799-0108 or tigerbythet@yahoo.com.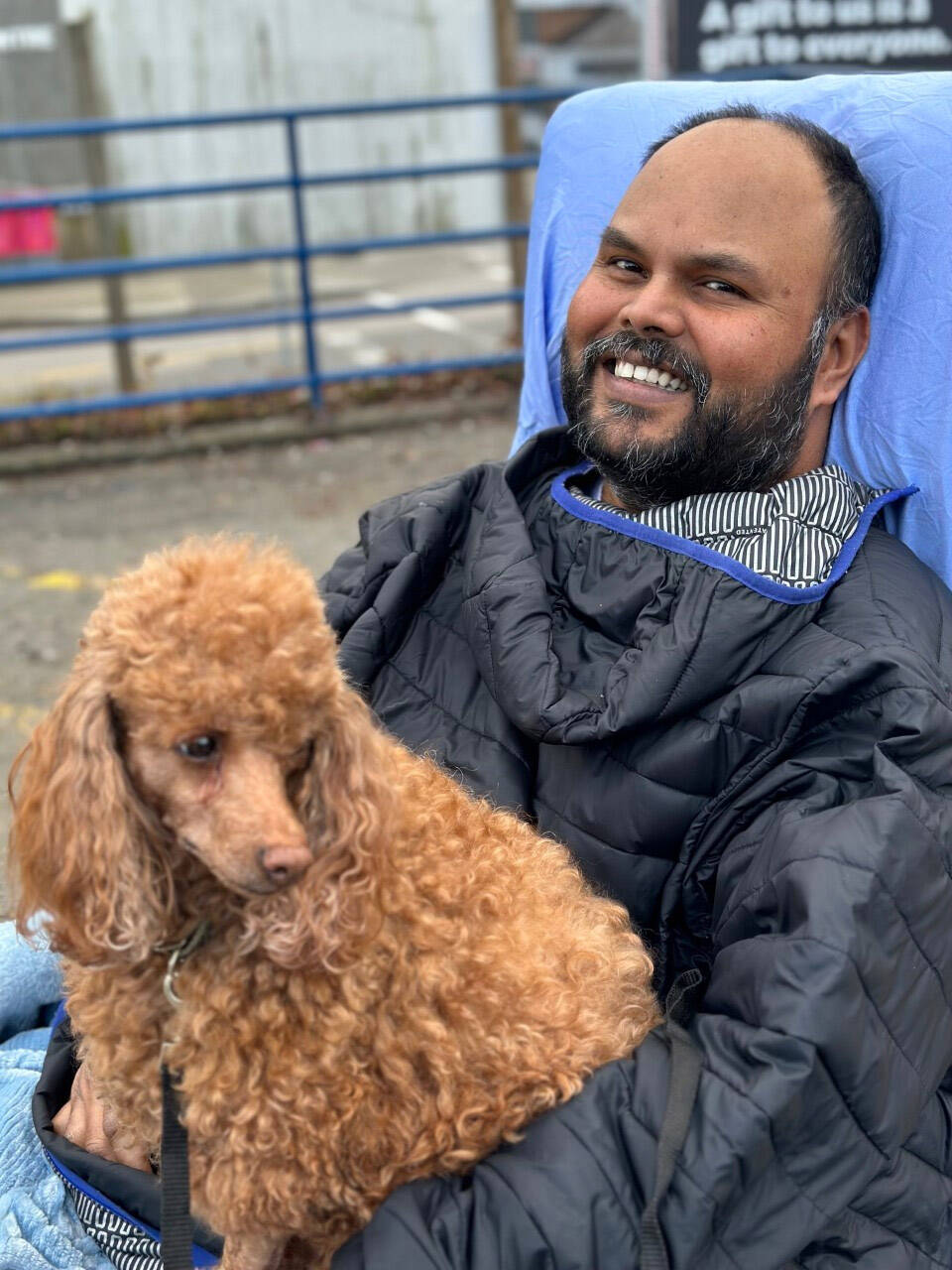 ---
Do you have something else we should report on?
Email: jenna.hauck@theprogress.com
Twitter: @PhotoJennalism