As the snow recedes back up the mountains and the valley begins to dry around Revelstoke, other areas in B.C. are already contending with wildfires. Stefan Hood, a Wildfire Technician from the Columbia Zone Southeast Fire Centre, had some reminders as fire season rolls in.
It's hard to think about fires when the region is not long out of snow and continues to put the 'rain' in 'rainforest'. However, in other areas the wildfires have already started. Next week is wildfire preparedness week in B.C., during which communities often take one day to prepare themselves and their properties for wildfires. Hood had pointers on what locals should be aware of and look ahead to as wildfire season heats up.
Being surrounded by rainforest can give Revelstoke a false sense of security, but Hood said that it doesn't give the town a "get out of jail free card."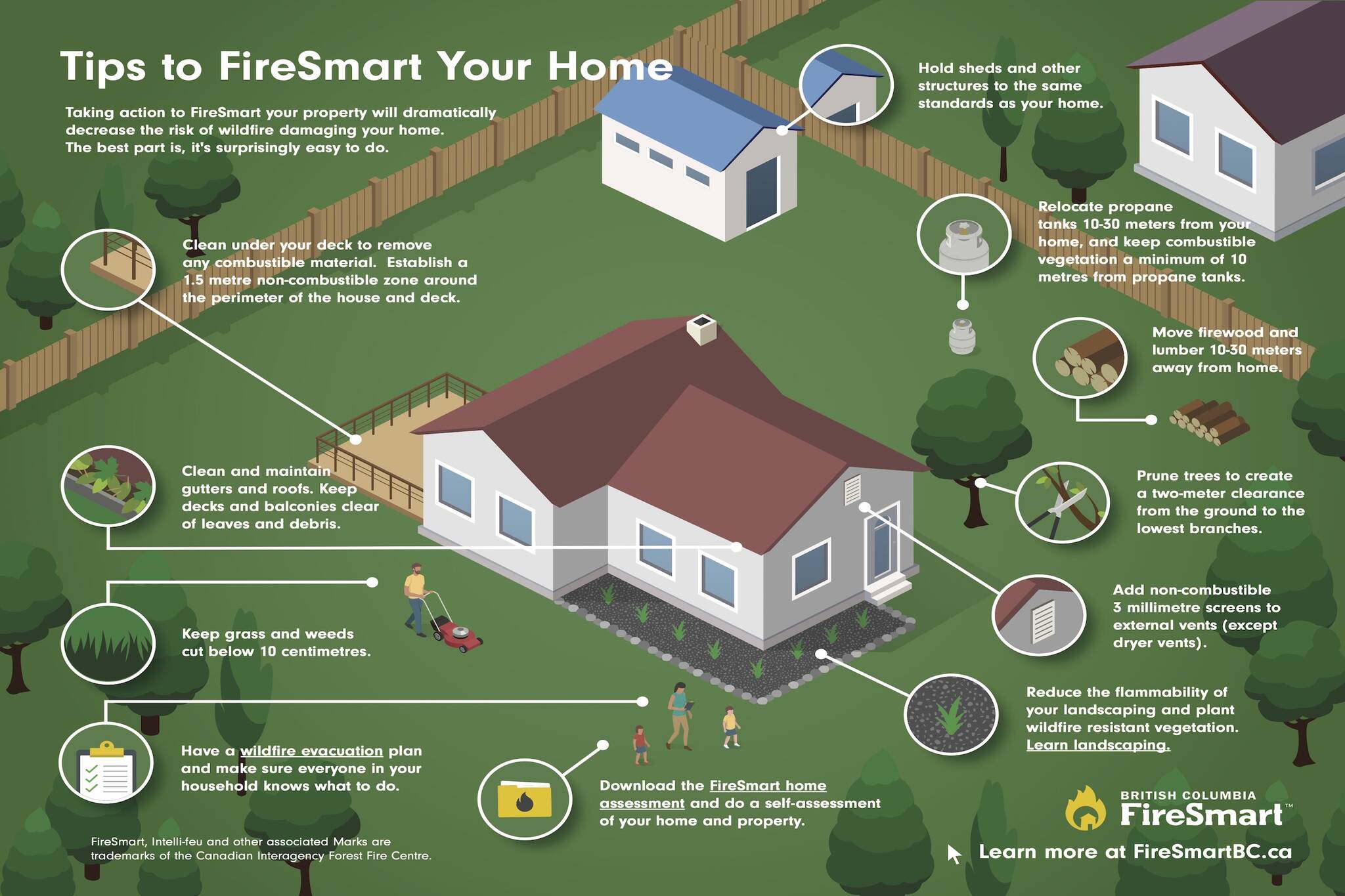 "We still have responsibility especially you know, as we go out and start recreating," said Hood.
Although Revelstoke's fire season may differ from other areas in B.C., Hood says our preparations should be no different.
Hood recommended Fire Smart BC's 'Tips to FireSmart Your Home,' which provides 11 different recommendations for making sure your home is protected. The tips on the sheet outline simple steps to take around your property to ensure that it's wildfire safe. Most of the tips are things that people would likely already be doing this time of year, like pruning, clearing their gutters, or mowing their lawn.
The property maintenance is important because it helps mitigate the risk of 'ember transport.' Hood explained that embers from a wildfire are not so different from what you might see from a small campfire.
READ MORE: Revelstoke choir to host 'Disney In Song' at Performing Arts Centre
"You probably stared at all these beautiful embers coming off of your campfire. It's captivating, right? It's no different on a wildfire. It's just on a much larger scale," said Hood.
With a campfire, you can often spot how far the embers go, but with wildfires, the embers can travel up to two kilometres away, putting residential houses at risk.
When it came to predictions of the wildfire season for the region, Hood was hesitant to say what kind of year it could be, but pointed to a couple of factors that may have an effect.
Spring runoff can play a part in keeping the wildfires down. The later the melt, the more moisture that lingers in the lower parts of the valley, which means less fuel for the fire. The biggest factor for wildfires will be June.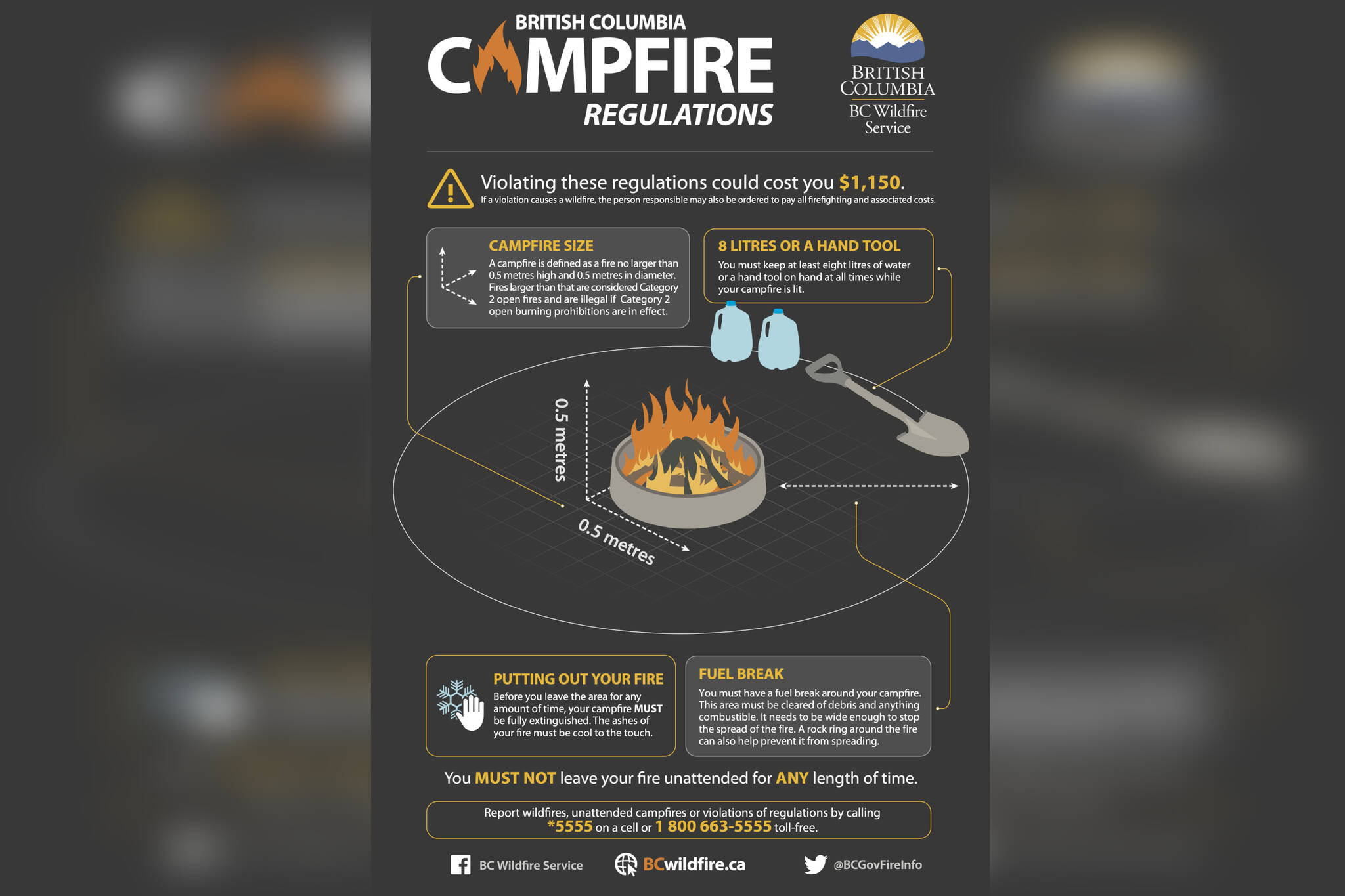 "The amount of rain we get in June will ultimately determine how severe the wildfire season is," said Hood.
It's not an exact science, but Hood said that if the region gets 3–4 large rainfalls during the month of June, it should help keep the wildfire season calm.
In the meantime, the risk is still present even for small fires. Hood warned those having fires down at the flats that the grass at this time of year can pose a risk. If people have fires, they should always have a fuel break, water to put out the fire or a hand tool to dismantle it, and to ensure the fire is cold to the touch before leaving.
If anyone spots a wildfire, they can report it by using the BC Wildfire app or calling 1-800-663-5555.
READ MORE: Reduce, reuse and recycle at upcoming festival in Revelstoke
---
@ZacharyDelaney
zach.delaney@revelstokereview.com
Like us on Facebook and follow us on Twitter and subscribe to our daily and subscribe to our daily newsletter.