Police have offered more details into the vehicle incident that left Highway 1 between Revelstoke and Golden closed for several hours this morning (April 11).
According to the Revelstoke RCMP, a semi-truck lost its trailer in the Lanark snowshed, 46 km east of Revelstoke, at approximately 6:45 p.m. causing the highway to close for approximately four hours while the debris was towed and the road was cleared.
Nobody was injured in the incident. The reason for the detachment is unclear at this time.
The semi-truck belonged to Gold Freight, an Ontario-based trucking company that operates approximately 250 trucks throughout Canada and the U.S.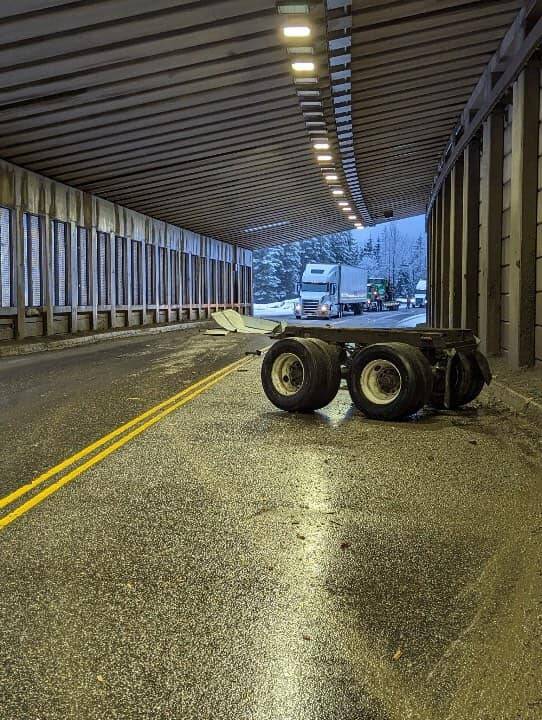 This closure came at an inopportune time for many travellers heading east on Highway 1. Many who were stuck on the Revelstoke side of the closure were heading east towards Alberta, but because of the closure, were halted by the five-day highway closure at Kicking Horse Canyon, east of Golden, which started on-schedule at noon MST.
The Ministry of Transportation and Infrastructure responded to angered travellers online by letting them know that the scheduled construction closure could not be adjusted.
Those travelling onward to Alberta should expect at least 1.5 hours of added travel time through the detour.
---
@josh_piercey
josh.piercey@revelstokereview.com
Like us on Facebook and follow us on Twitter.
and subscribe to our daily
newsletter
.