As wildfires rage across the province, Revelstoke has –thus far– been spared from the flames but not from the smoke, as local businesses were forced to shut their doors on Friday (Aug. 18) due to the smoke.
With an orange tint in the town caused by smoke, particulate matter in the air caused the air quality to plummet. As the day dragged on, the smoke continued to worsen, forcing some businesses to close until the air quality and visibility improved.
Revelstoke Mountain Resort (RMR) closed all mountain operations as of 2 p.m. today. "Due to the current conditions of our environment, we will be closing down all mountain operations effective immediately, for the remainder of the day," said RMR in a statement.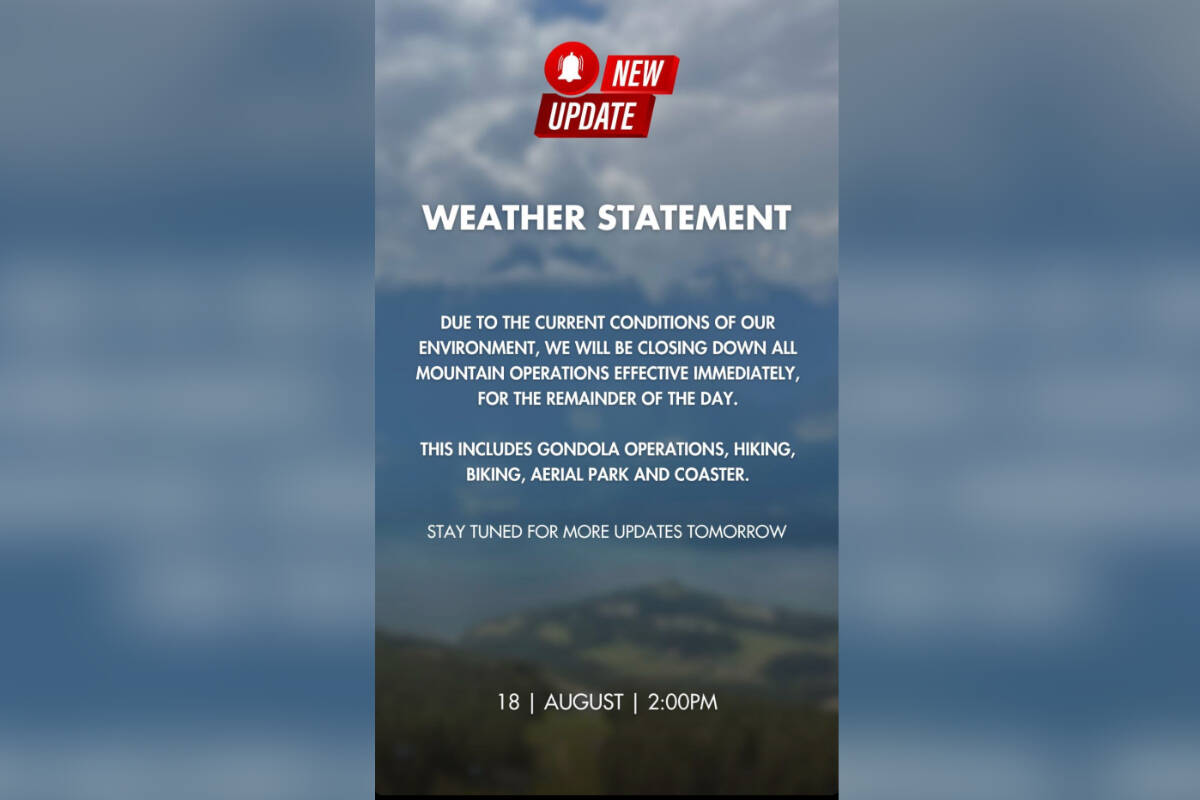 RMR closed its biking, hiking, aerial park, and the popular mountain coaster. The gondola at the resort was also shut down for the afternoon.
More updates are expected to come from the resort tomorrow.
It's not just the mountain, however, that has been affected by the smoke. At least one business in downtown Revelstoke has closed for the day due to air quality.
Fine Line SUP on Mackenzie Ave. posted a sign on their door before locking up. The sign reads 'Closed early today. Poor air quality.'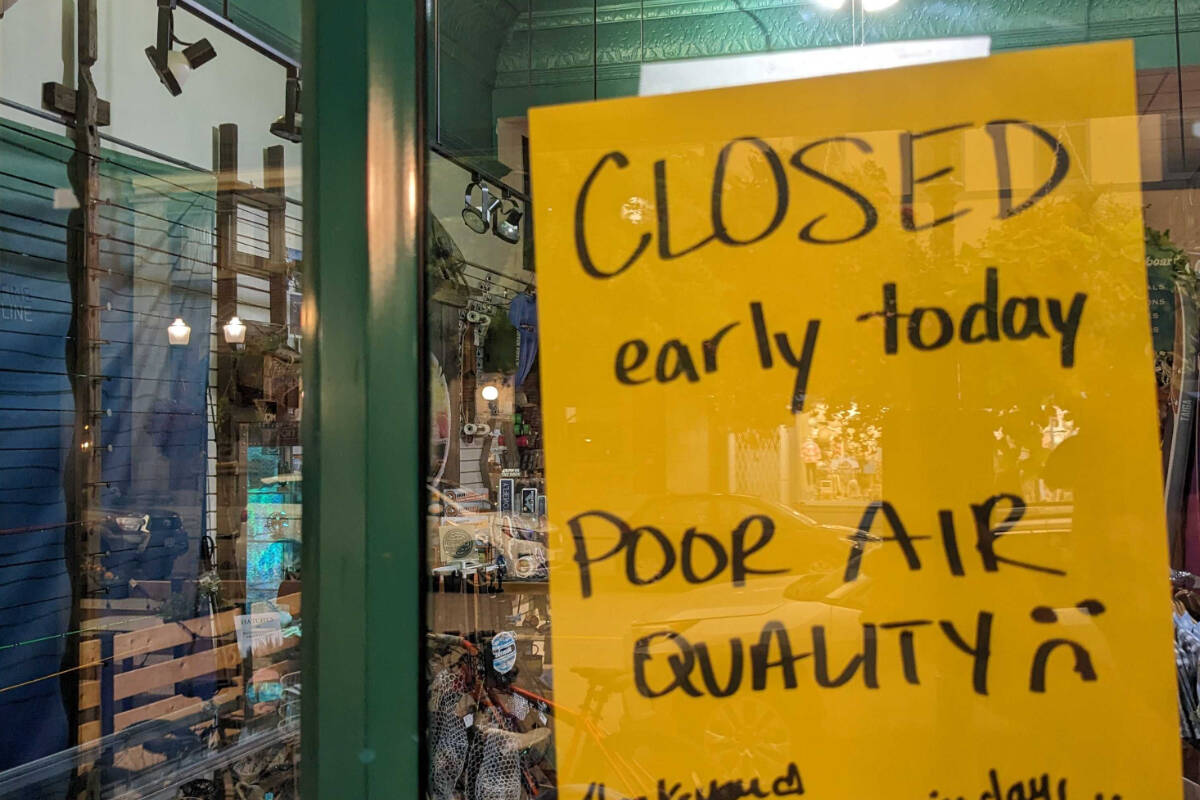 A Smoky Skies Bulletin from Environment Canada is still in effect for the Revelstoke area.
"Winds across the province are expected to shift several times in the next 24-hours. Expect smoke conditions to also change rapidly over both space and time," said Environment Canada in the bulletin. "People with lung disease (such as asthma) or heart disease, older adults, children, pregnant people, and people who work outdoors are at higher risk of experiencing health effects caused by wildfire smoke."
An update on the bulletin will come on Aug. 19.
Strong, gusty winds are forecasted in Revelstoke for the remainder of the day.
The City of Revelstoke said it is monitoring the situation, and will continue to do so into the weekend. The City of Revelstoke asked residents to do their part by keeping an eye out and staying 'vigilant' for any new fire starts.
READ MORE: 'Dangerous thunderstorms' could worsen B.C.'s wildfire situation
READ MORE: Shuswap's Lee Creek and Scotch Creek under evacuation order