What may have been a foiled theft attempt turned into a partially destroyed washroom at a Chase bowling alley.
Calyn Collins, owner of Village Lanes Fun Centre in Chase, said her spouse Kelly noticed a man come out of the bowling alley washroom about 7:20 p.m. on Wednesday, Feb. 8 and lock the door behind him. Thinking it strange, Kelly questioned the man.
"He didn't have much to say and took off," Calyn said.
By the time the door was unlocked, the man was nowhere in sight. However, lots of damage could be seen inside the washroom, with pieces of ceiling all over the floor and the fixtures, and metal rods hanging from the ceiling.
Calyn surmised that the man had likely planned to hide in the ceiling until the bowling alley closed and then try to hit the ATM or the safe for cash.
"Hopefully this spooks him off enough that he won't be back."
She estimated about $2,000 in damage was done but, fortunately, the business didn't need to be closed.
Calyn said she's heard of break-ins at a couple of other places in town and suspects the culprit could be the same person.
The Art Holding Memorial Arena in Chase has been targeted by a thief or thieves five times recently.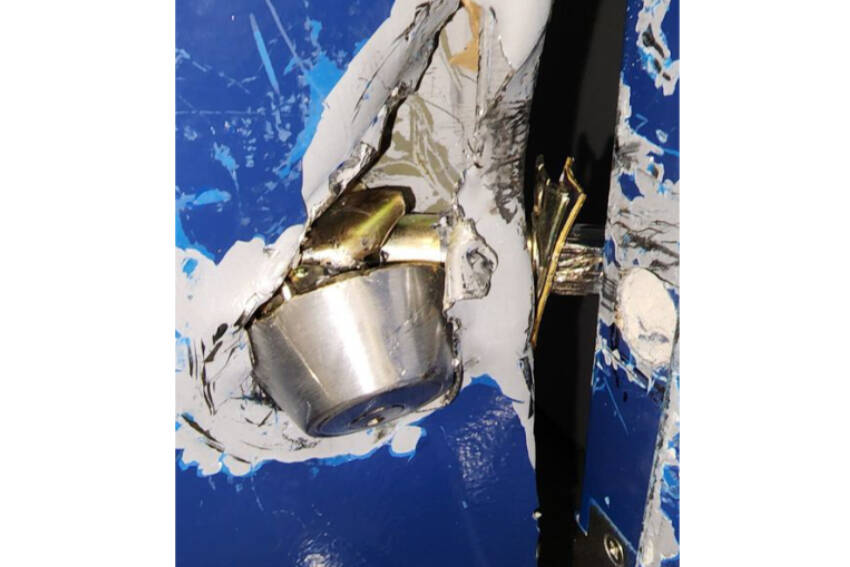 "They do more damage than anything but do keep your eyes out for staff's personal Milwaukee tools (mainly 12v)," stated an arena Facebook post from Feb. 4.
---
martha.wickett@saobserver.net
Like us on Facebook and follow us on Twitter
and subscribe to our daily
newsletter
.