About 75 Revelstokians turned up last Friday (July 14) to watch the community's best softball players duke it out in the NSA Slo-Pitch All-Star Game.
Players from Revelstoke's NSA Slo-Pitch League were split into two teams, Blue and Red, and battled it out as fans watched on and enjoyed concessions from the Girl Guides.
The game ended in a 20 - 15 win for the Red Team. DJ Uncle B and Jen 'n' Tonic were in the dugout, hyping up the crowd and doing interviews with players and coaches.
"The players were stoked," said Mark Baron, one of the event's organizers. "One guy sent a video back home to his parents and said this was the best game he's ever played in."
Baron added that the Blue Team's Zac Doucette put on a memorable performance and wowed the crowd with a diving catch in the outfield.
The All-Star Game was followed by a home-run derby, split into men's and women's competitions. Tiff Beerling won the women's derby, while Jake Stevenson took the win in the men's competition.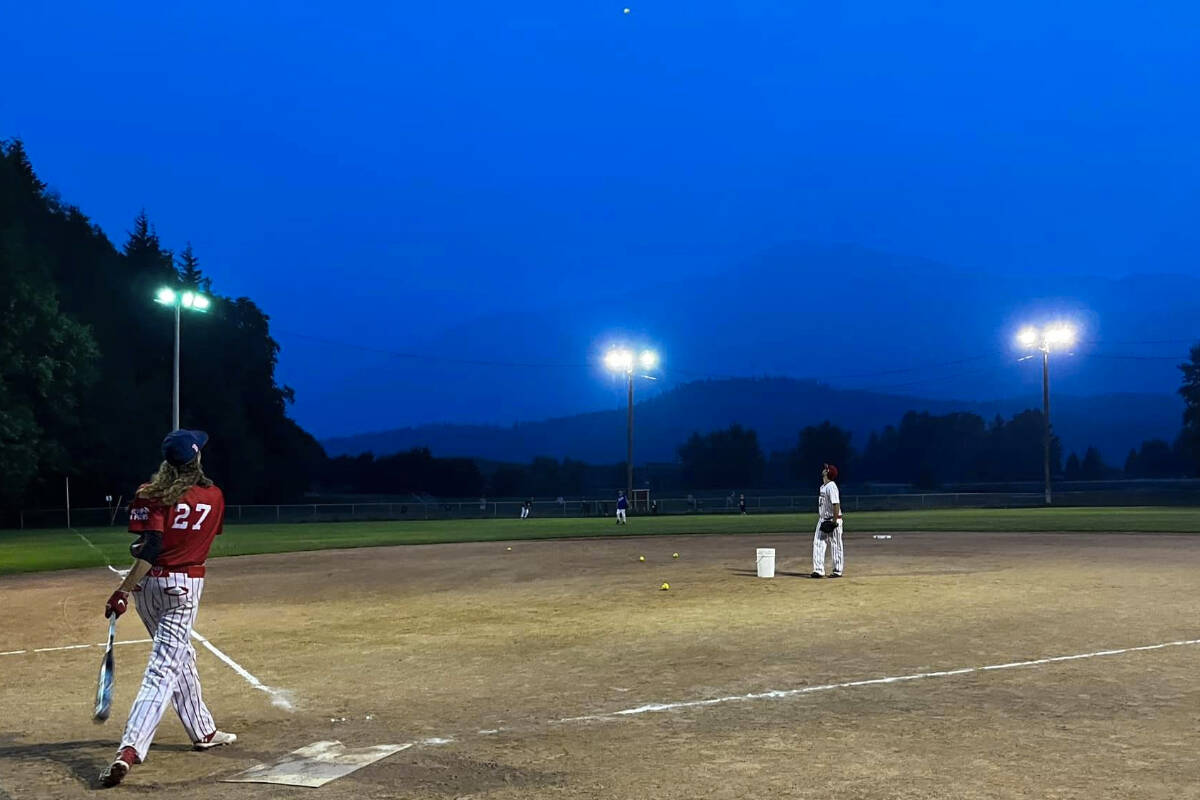 "I don't think it could have gone much better!" concluded Baron. "Very much looking forward to next year."
---
@josh_piercey
josh.piercey@revelstokereview.com
Like us on Facebook and follow us on Twitter.
and subscribe to our daily
newsletter
.