REVY.Live Outside experienced a brief and bright interruption last night as Grizzly Plaza was swarmed with pink-clad moviegoers who lined up to see the Barbie movie at the Roxy Theatre for its opening night in town.
"It was as busy as I thought it would be and a little bit more," said theatre owner, Greg Rose after the show.
Since its release last Friday (July 21), Greta Gerwig's Barbie movie garnered both commercial and critical success as critics lauded the symmetric scenes and nuanced themes of the film, and audiences dived for the box office. For a view into how the movie has become so popular, look no further than its success in Revelstoke.
The term 'blockbuster' was coined when movies would get so prominent that they caused a lineup around the block to get into the film. In recent years, the term continues to crop up, but the blockbusters themselves are rare. With advanced tickets and seat selection available in so many theatres around the world, and streaming services as popular as ever, blocks just don't get busted like they used to.
Last night, the term was put to the test in Revelstoke as an army of pink formed a snaking line from the entrance to the Roxy across the street to near Skookum.
Rose was expecting a strong turnout for the movie. He'd been eyeing its release in other theatres across the province, in which the film sold out in theatres big and small. Rose had drilled his workers, ensuring popcorn, butter, soda and candy were all topped up ahead of the showing.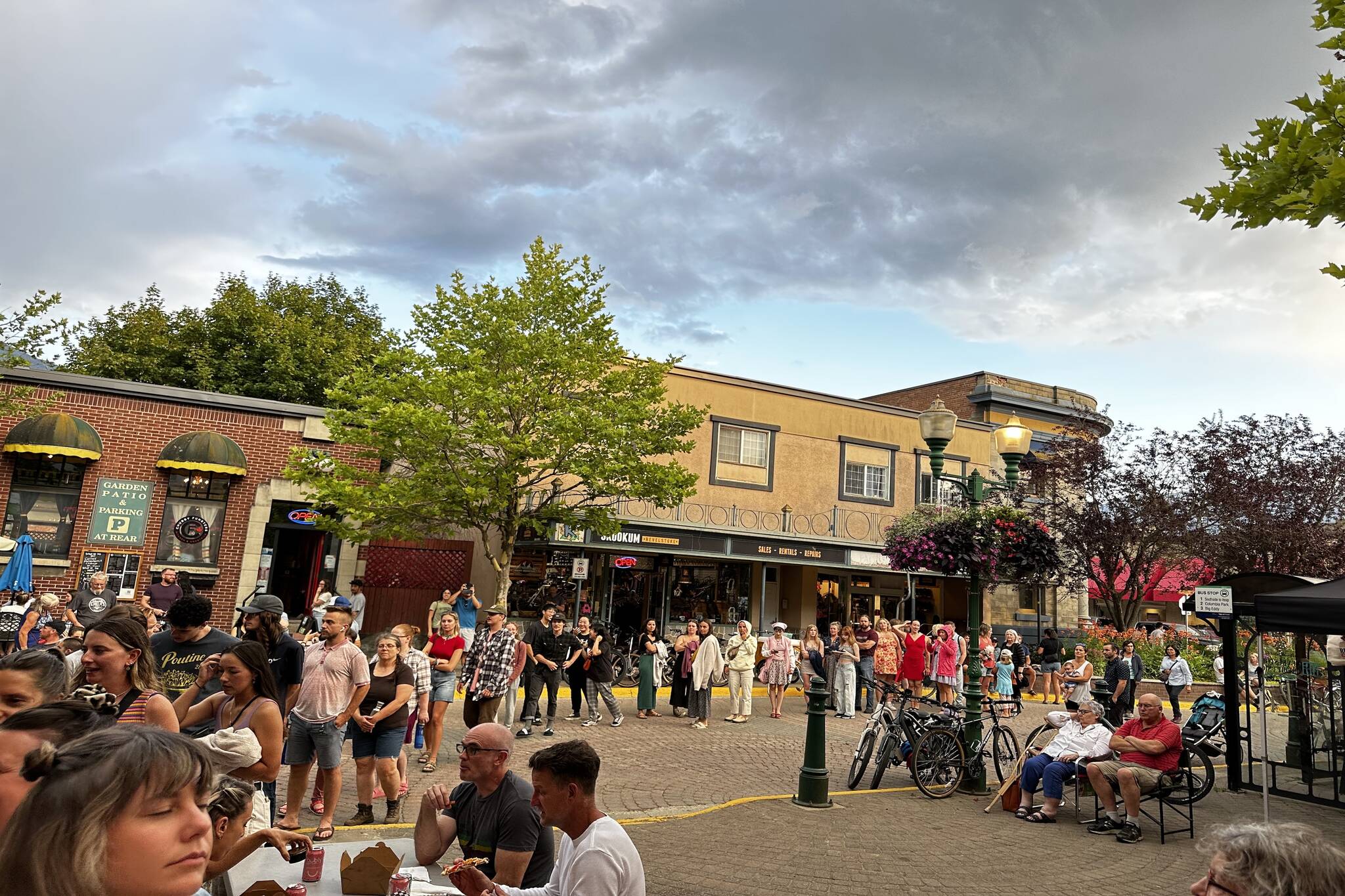 "I walked in and there was already like 30 people waiting like 20 minutes before we open our doors, which is a little above the normal," said Rose.
Barbie not only block-busted outside the theatre, but it also sold out every seat inside, too.
"That one showing was more than a week's worth of business from other movies we bring in," said Rose.
Despite the chaos of the packed theatre, the crowd remained civil and the brave Roxy employees weathered the army of pink, ensuring the movie could start on time and that no audience members looking for snacks were missing them.
Rose figured it was the busiest he'd seen at the theatre, topping Top Gun: Maverick last summer and Avatar: The Way of Water in December. He was happy to see it.
"It was pretty delightful to just look out and see the sea of pink lined up," said Rose.
Barbie is projected to stay an extra week at the Roxy than the theatre's usual one-week cutoff to give everyone a chance to see it. The next two movies set to come are Teenage Mutant Ninja Turtles and Oppenheimer.
---
@ZacharyDelaney
zach.delaney@revelstokereview.com
Like us on Facebook and follow us on Twitter and subscribe to our daily and subscribe to our daily newsletter.