Update: 3 p.m.
As the Mt. Grice-Hutchinson Declivity wildfire grows to more than 7 hectares on Wednesday afternoon the Columbia Shuswap Regional District (CSRD) is issuing an evacuation alert.
The blaze burning southwest of Seymour Arm in Electoral Area F is increasing and may pose a risk.
All five boat-in only cabin dwellings in the Mt. Grice-Hutchinson Declivity within Electoral Area F are under evacuation alert.
An evacuation alert warns of potential threat to life and/or property. It is intended to give residents time to be ready for a possible evacuation. Residents will be given as much advance notice as possible prior to evacuation, however, may receive limited notice due to changing conditions.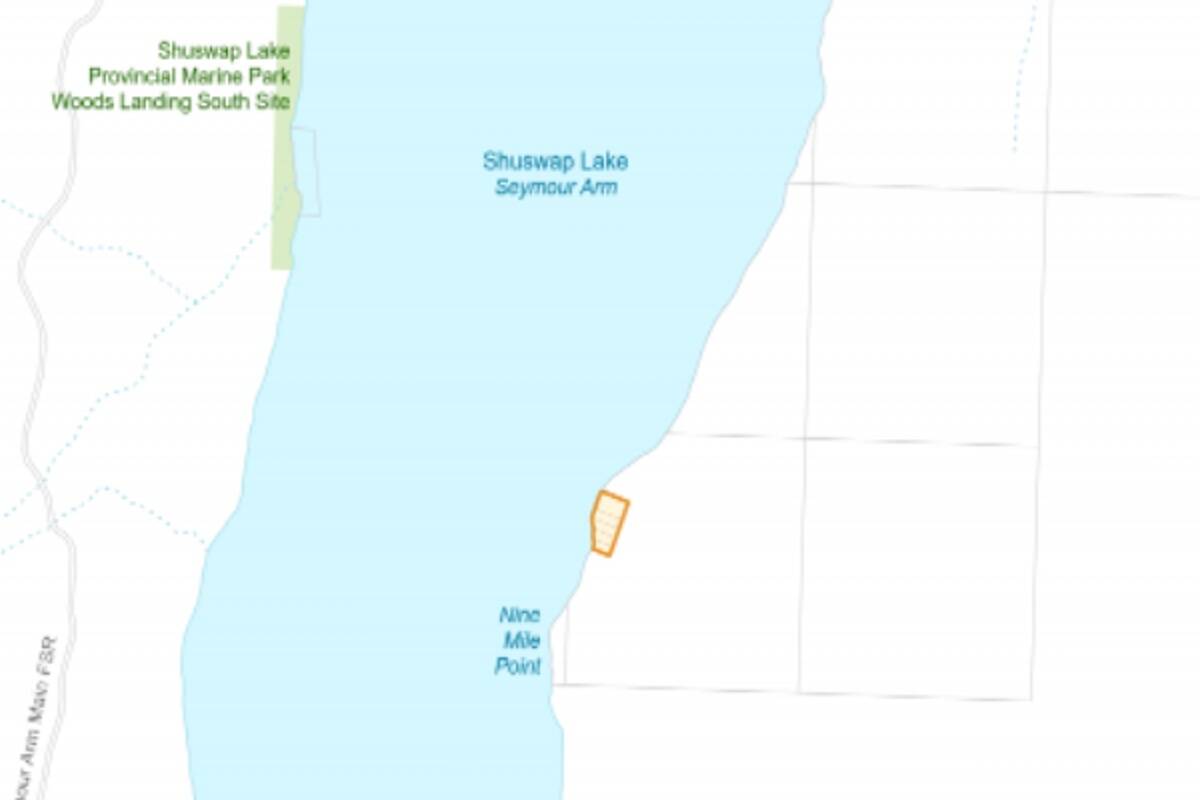 _____
Update: Aug. 17, 10:30 a.m.
BC Wildfire Service (BCWS) crews are responding to a blaze about 20 kilometres south of Seymour Arm.
Referring to it as the Mount Grice-Hutchinson wildfire, BCWS said there is no road access to this area so crews are rappelling in by helicopter.
"Firefighters will be supported by four helicopters who will be using Shuswap Lake as a water source," explained the BCWS in a post on its Facebook page. "Please stay clear of this area for your own safety, the safety of our personnel and to avoid interfering with operations."
The fire is burning in heavy timber on a west-facing steep slope, said the BCWS, and rank one and rank two fire behaviour has been observed, "meaning the fire is smouldering surface fire with open flame and a slow rate of spread."
The BCWS noted fire behaviour is expected to increase as the temperature rises.
As of 10:30 a.m. the fire was estimated at one hectare.
BC Wildfire reported a new person-caused fire in the North Shuswap overnight.
According to the BC Wildfire map, the fire is approximately 15 kilometres north of Anglemont on the Seymour Arm of Shuswap Lake. It started late Tuesday, Aug. 16 and is listed as person-caused.
As of Wednesday at 7 a.m., it was estimated to be 0.6 hectares or 1.5 acres.
More information to come.
The Environment Canada forecast for the Shuswap on Aug. 17 and 18 predicts a high of 35C both days with respective lows of 15C and 17C overnight.
---
newsroom@saobserver.net
Like us on Facebook and follow us on Twitter
and subscribe to our daily
newsletter
.