Features incorporated in the newly announced emergency shelter at Salmon Arm's Downtown Activity Centre are intended to address concerns of the community.
Twenty cots will be available in the gym of the DAC until the end of April, with hours daily from 8 p.m. to 6 a.m. The two bathrooms next to the gym will also be available.
The temporary winter shelter, as it's called, is a collaboration between BC Housing, the City of Salmon Arm and the Canadian Mental Health Association's Shuswap-Revelstoke region. CMHA will run the shelter.
Dawn Dunlop, executive director with CMHA Shuswap-Revelstoke, said check-in each night will be between 8 p.m. and 10 p.m. People will not be permitted to come and go during the night, and everyone will be asked to leave at 6 a.m.
The 6 a.m. closure will help ensure there's no overlap with other programs using the building.
She said there will be no interior access between the shelter space and the rest of the facility. Renovations have been done with regards to fire walls and bringing the space up to code. Fire doors and other locked doors will prevent access to the rest of the building.
Dunlop said a letter was issued to neighbours and tenants of the DAC between Christmas and New Year's. A public announcement was delayed in order to first inform those closest to the new shelter.
"We have met several times with people who operate services out of the Downtown Activity Centre; they're aware of what our operations are like and we are working closely with them."
People staying at the shelter will be allowed to go outside to smoke.
"We know people use and need to smoke, so we will have a bit of a secured area for that, with staff and security staff for support," said Dunlop. Perimeter checks will be done throughout the night.
When people come in to the shelter, they will be given a hot meal. They will also receive a bagged breakfast when they leave at 6 a.m.
She said they'll be encouraged to use the services offered during the day at the Salvation Army's warming centre nearby, such as showers, laundry facilities and meals.
Asked why the DAC wasn't chosen sooner, before the cold snap, Dunlop said: "We explored every single vacant space and opportunity and we reviewed this (the DAC) – it wasn't an option and then it became an option. I don't know the details."
City council and staff received complaints about the situation, including three letters that were brought up at a council meeting. The letters expressed similar concerns, particularly potential dangers from having a shelter in the same building as a childcare facility. Concerns included: children putting dangerous substances in their mouths; potential trauma from any incidents with security or daycare workers; insufficient sweeps for lethal substances due to turnaround time of overnight sheltering to daycare; and risk of losing qualified staff due to lower standard working conditions.
One resident who wrote lives across the street from the DAC and said they have called the RCMP multiple times due to drug dealing and property damage outside the daycare.
"Please reconsider and start planning for what is going to happen in the spring when the shelter is closed. Children in the buildings around the area can no longer even use that field due to possible harm from garbage, paraphernalia, and human waste. Find a solution and please stop passing the buck," they wrote.
Couns. Sylvia Lindgren and Louise Wallace Richmond, as well as Mayor Alan Harrison, expressed appreciation to those who have written or contacted them, noting it's important to hear views of community members.
At the shelter, the cots are set up with no dividers between them. The gym remains one big room. One of the jobs during the past few weeks has been acquiring cots and blankets, Dunlop said.
CMHA has been able to find staff and completed training on Jan. 17. However, Dunlop said, the association is looking for more staff as CMHA also runs Cedar Place down the street, which accommodates those people who are homeless or at risk of becoming homeless.
"We're always looking for staff."
She said that between staff and security staff, a schedule is in place for the shelter.
Finding a venue "has been a bit of a situation. It's not how any of us wanted to be doing this, late in the day. We understand and are willing to work with the (DAC) tenants to meet their needs," Dunlop said.
She expressed her appreciation for staff and other community partners.
"It has been a lot of work for a lot of committed people," she said, adding that CMHA also works in partnership with the Salvation Army.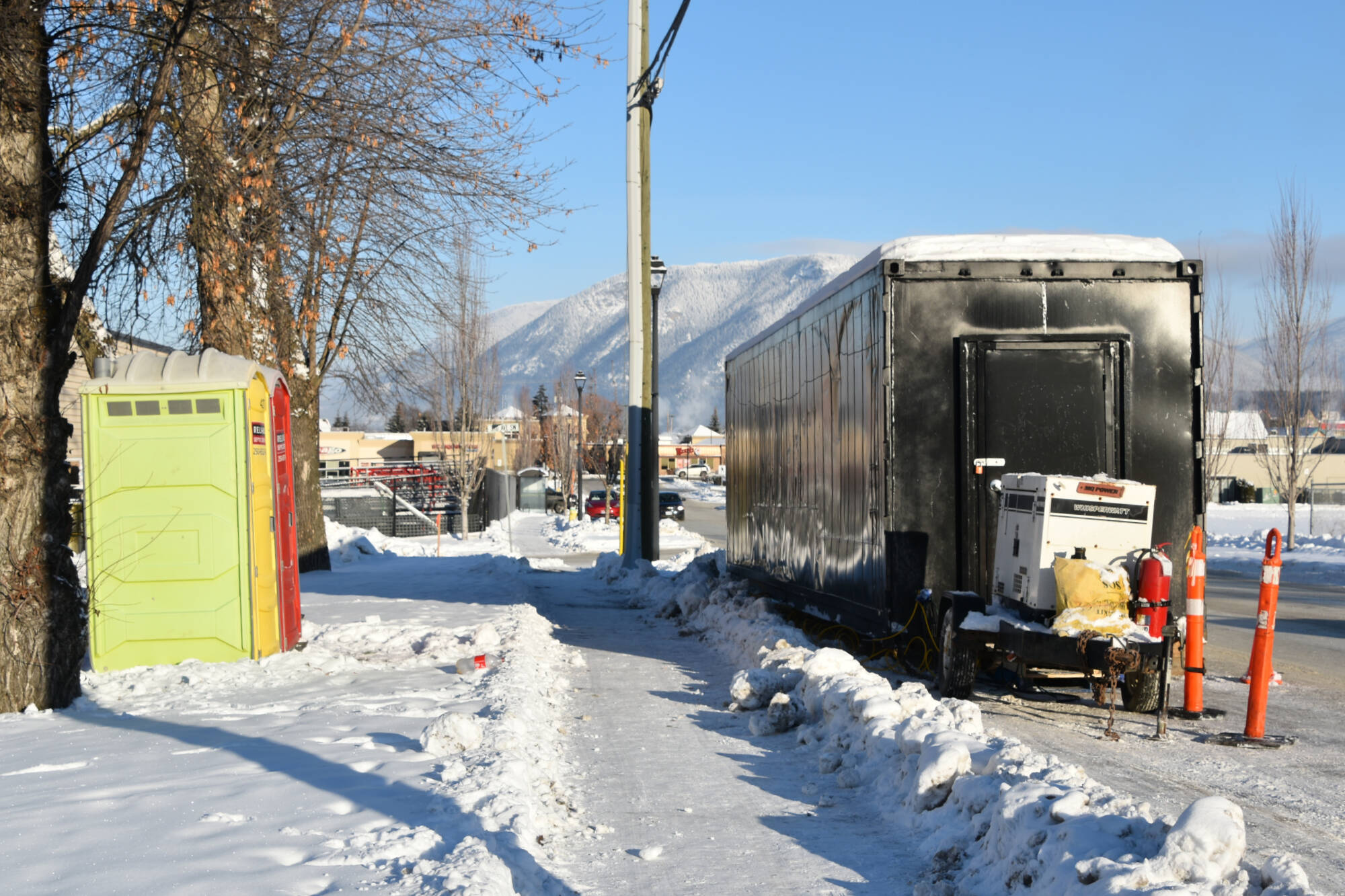 Meanwhile, the anonymous owner of the heated sea can which was parked Dec. 20 down 3rd Street SW from the Salvation Army and across from the tent encampment, said he planned to move it either Jan. 19 or 20. It provided warmth at night during -20 C temperatures.
Regarding next autumn and winter, Dunlop said: "We want to be a good neighbour and work in partnership with groups. I'm hoping we've learned some lessons in this process.
"We're really working with BC Housing and the city to have a location secured before next winter – to come up with a permanent solution and location."
---
martha.wickett@saobserver.net
Like us on Facebook and follow us on Twitter
and subscribe to our daily
newsletter
.