Mark Baron, Integrated Apparel Owner, started the New Year with a smashed window and his cash box empty.
Baron received a call shortly before 6 a.m. on Jan. 3 from a friend who lives near his work and saw the signs of the break in. When Baron got to the business, he found the front door smashed. Once he got inside, Baron noticed the money in their cash box was missing.
"As far as I could tell, they just came in, took cash quickly, and that's about it," said Baron.
The break in and theft didn't affect the business' daily operations — they were still able to open and work the same day. While the incident didn't ruin the business, it was still inconvenient.
"I mean, it's tough. The window will be probably over 1,000 bucks to replace, right? And that's just kind of– that has to come out of cash in our pockets for the most part," said Baron.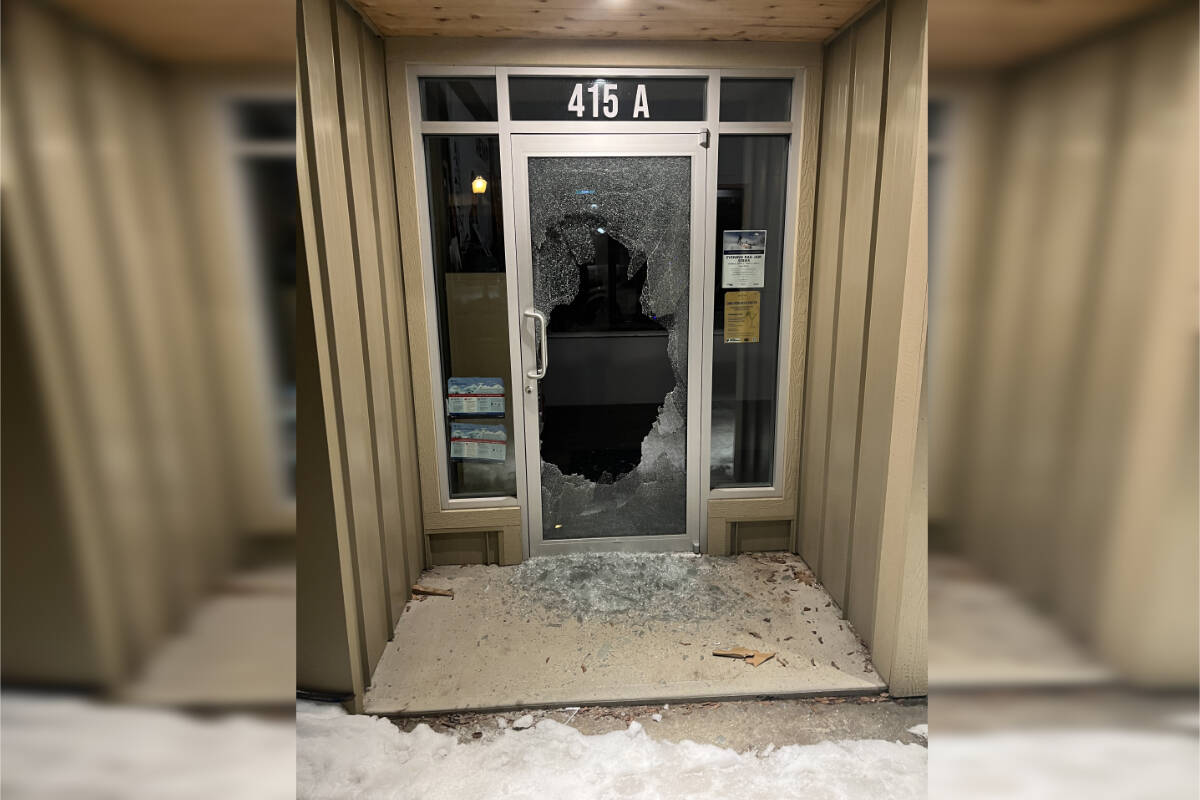 The extra expense is frustrating, but had Baron and his team not followed a scheduled deposit schedule, they could have gotten away with more.
The Revelstoke RCMP said in their police report of the incident that it was likely just a simple "smash and grab."
Baron said he believed the perpetrators "didn't know much about our business."
"If they did, they would know we wouldn't be a good place to break into — we don't have cash. No one wants to steal a box of all the same coloured t-shirts or anything like that," said Baron with a laugh.
Going forward, Baron said there isn't much that he could change to prevent a similar situation.
"You can always put in more and more security, but that doesn't really ever stop anybody from crowbarring your window," said Baron.
He advised other businesses to remember to deposit their money often to make sure that if incidents like those happen, they don't get away with much.
The Revelstoke RCMP added a message for the community.
"The incident continues to be investigated by the Revelstoke RCMP and if anyone has information or video surveillance that could assist with identifying a suspect(s), they are urged to contact the Detachment or Crime stoppers."
READ MORE: Full Speed Rentals' storage facility collapses west of Revelstoke on Highway 1
READ MORE: La Niña Shred Camp: Revelstoke's local sled training
---
@ZacharyDelaney
zach.delaney@revelstokereview.com
Like us on Facebook and follow us on Twitter and subscribe to our daily and subscribe to our daily newsletter.