A pair of Penticton skiers who competed at the BC Winter Games in Vernon this past weekend have returned home as gold medalists.
Maddy Seddon captured the games' most desired prize Friday, March 24, for Team Thompson-Okanagan while competing in the U16 division for slalom.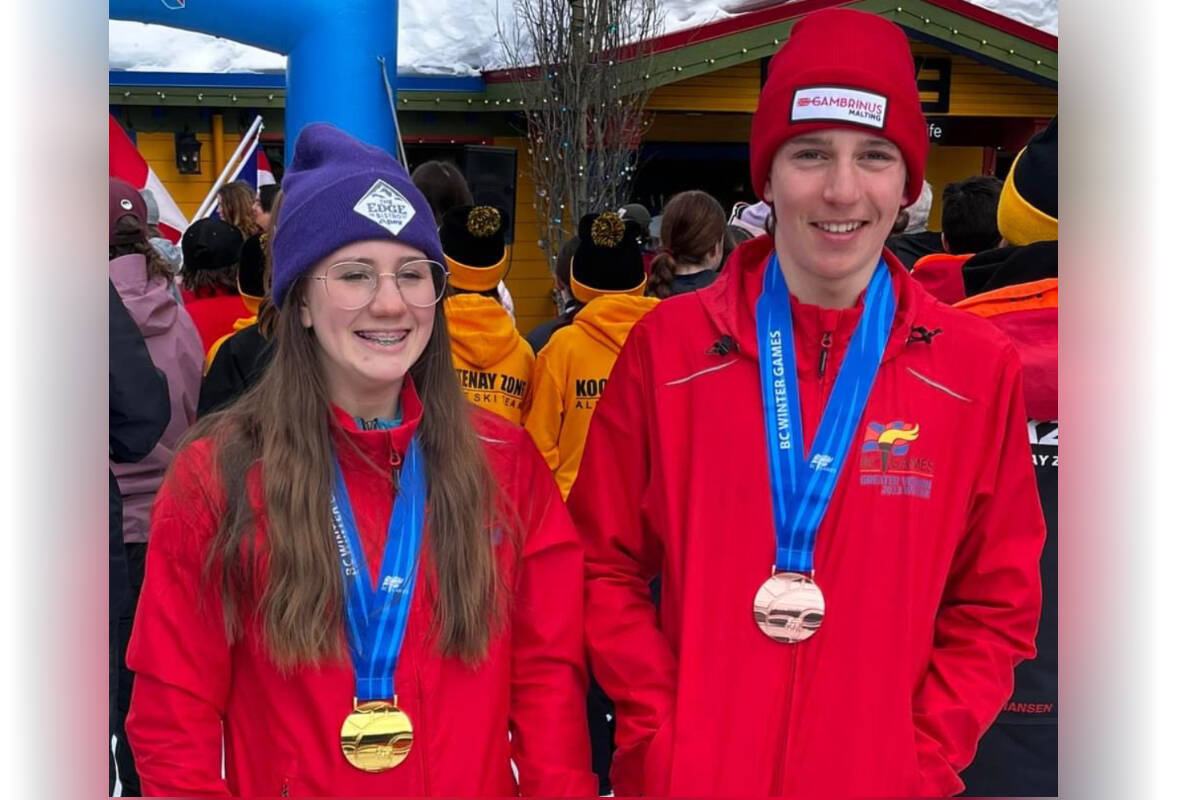 Sam Marshall did the same, winning a gold medal in dual slalom team mixed.
The athletes were two of six competitors from the Apex Ski Club to represent the region at the BC Winter Games.
Seddon, 15, edged out skiers from Whistler and North Vancouver to take the top spot on the podium.
Penticton was also represented by Oliver Parilak, Lily Raymond, Leah Evans and Sophia Jaron-Flower.
Parilak won a bronze medal in slalom, with Raymond, Evans and Jaron-Flower among the top-15 competitors in their respective events.
"The Apex Ski Club is very proud of these kids. They all skied great and were excellent representatives of our ski team," said Apex media coordinator Lesley Evans. "They were very excited to be a part of the event and it was an amazing experience."
Although Marshall is billed from North Vancouver, the gold-medal-winning skier is based out of the Apex Ski Club and competed for Team Thompson-Okanagan at the BC Games.
Penticton's winnings in skiing represent two of 80 medals captured by Thompson-Okanagan athletes last weekend.
Fraser River emerged victorious with 99 total medals, and 35 golds.
---