Good morning Okanagan! Hope you're staying warm! Time to get your Tuesday started!
Fun Fact: A shrimp's heart is in its head.
On this day
In 1909, the first National Women's Day is held in the U.S. It occurred as part of the 1908 garment protest in New York where women protested against their working conditions.
In 1952, Vincent Massey is sworn in as the first Canadian-born Governor General of Canada.
In 1970, bicycles are allowed on the Golden Gate Bridge.
In 1983, the two-hour series finale of the television show M*A*S*H aired. 125 million people in the U.S. watched.
In 1988, the XV Winter Olympic games come to a close in Calgary, A.B.
In 1998, hockey player Mark Messier records his 1,600th career point.
In 2010, the XXI Winter Olympic Games come to a close in Vancouver, B.C.
National holidays
Today is Floral Design Day, National Chocolate Souffle Day, National Public Sleeping Day, and Rare Disease Day.
Weather forecast from Environment Canada
In Kelowna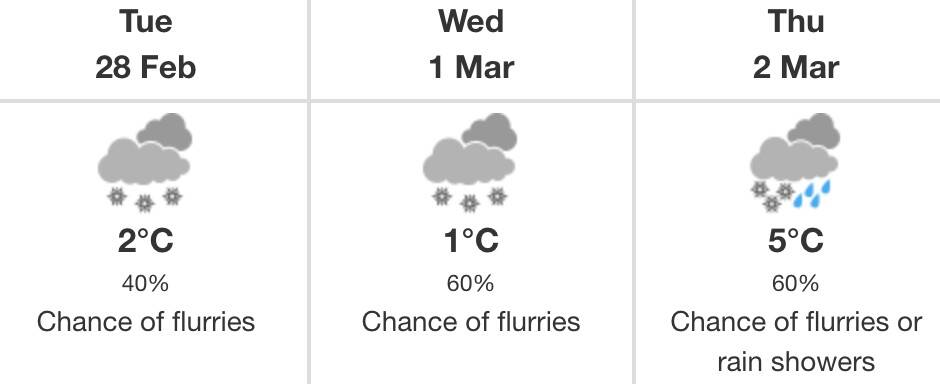 In Penticton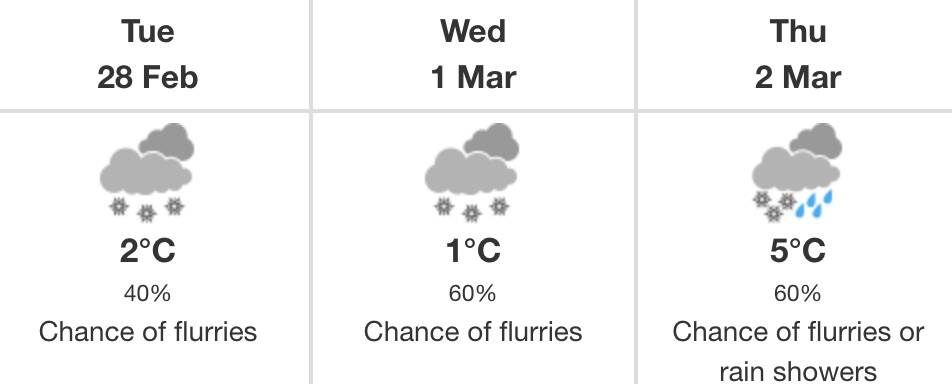 In Revelstoke

In Salmon Arm

In Vernon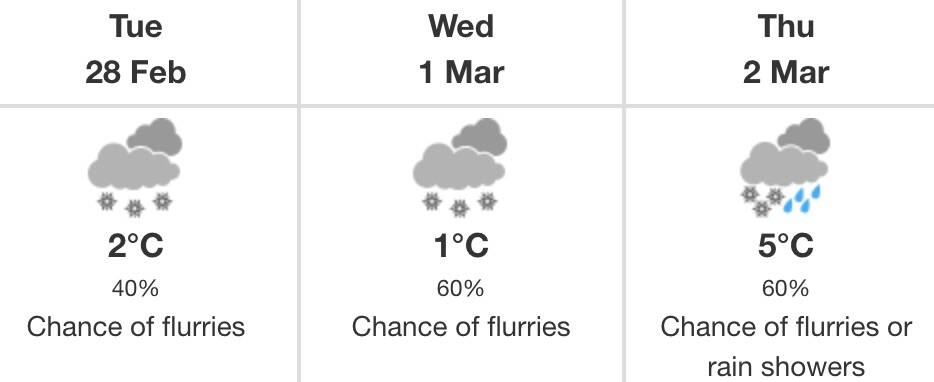 In case you missed it
'Made safe': Explosive neutralized in Kelowna after Highway 97 shut down for hours. Learn more here.
Two candidates banned from running for municipal office in South Okanagan in 2026. Learn more here.
Northern lights dance again in North Okanagan sky. Learn more here.
Trending
What a catch!
DREW. BIANCO. 🤯

WHAT?!?!?!!? He really just did that AGAIN. #SCTop10 x @DrewBianco8 pic.twitter.com/HUJcjD3xFp

— Houston Baseball (@UHCougarBB) February 26, 2023
Celebrity birthdays
If your birthday is today, you share a birthday with NBA star Luka Doncic (24), country singer Jason Aldean (46), comedian Gilbert Gottfried (68), retired hockey player Eric Lindros (50), baseball relief pitcher Aroldis Chapman (35), and actor John Turturro (66).
Have a great Tuesday!
---
@cunninghamjordy
jordy.cunningham@kelownacapnews.com
Like us on Facebook and follow us on Twitter.